Many contact centers strive to provide the best possible experience for their callers. As we all know, customers hate waiting on hold, but when spikes in call volume occur, abandon rates inevitably go up and customer satisfaction suffers.
This is especially true for the cable industry. Most consumers love to hate their cable providers. In fact, The American Customer Satisfaction Index released their latest study on customer satisfaction with cable TV, Internet and phone service providers, saying that the results declined to a seven-year low. Luckily, there's a better way to service customers and smart cable companies are catching on!
Listen to Gibbs Jones, SVP of Customer Experience at Suddenlink, who will talk about how his company eliminated 400,000 minutes of hold time, reduced abandon rates by 25%, and seized the opportunity to improve the customer experience.
Watch this video testimonial or read the customer success story!
About Suddenlink
Suddenlink (suddenlink.com) is the seventh largest cable operator in the United States, supporting the information, communication and entertainment demands of approximately 1.4 million residential and commercial customers in Arkansas, Louisiana, North Carolina, Oklahoma, Texas, West Virginia and elsewhere. Suddenlink simplifies its customers' lives through one call for support, one connection, and one bill for TV, Internet, phone and other services.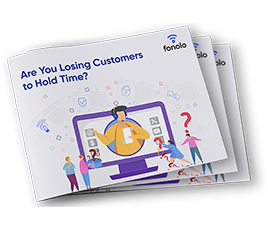 Are You Losing Customers to Hold Time?
Download our free whitepaper and learn about the best way to eliminate hold time and improve the customer experience.