89% of customers have stopped doing business with a company after a poor customer experience.
While this is an alarming statistic, you should keep in mind that making simple changes to your call center can make all the difference.
One obvious strategy for improving the customer experience is to reduce long hold-times, which is typically the result of unexpected spikes in call volume.
Are you prepared for unexpected spikes in call volume?
In this one hour webinar you'll learn how call-backs can have a direct impact on customer satisfaction.
You'll hear from guest speaker Laura Reinhold, MSCC Manager at Credit Union of Colorado and Juliet Robinson, MSCC Operations Analyst at Credit Union of Colorado, who will talk about how they reduced abandon rates by 40%, improved the calling experience, and seized the opportunity to better manage spikes in call volume.
Join us on Thursday, November 19th, 2015 at 2:00 PM ET / 11:00 AM PT for a live webinar and the opportunity to get all your questions answered!
We'll talk about:
Managing Spikes in Call Volume
Improving Customer Satisfaction
Lowering Abandon Rates
Plus so Much More!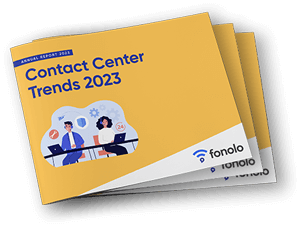 Trend Alert! Contact Center Industry Predictions for 2023
This report offers perspective on where the contact center industry stands today, plus our trend predictions for 2023.