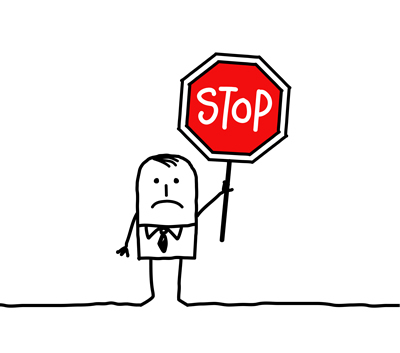 Here's the story of Fred Clause, the customer who just purchased a TV from your retail store. Fred's excited to have his new 60" Smart TV set up and ready for holiday entertainment. Suddenly Fred has a problem, his TV screen went black – nothing's working! Fred double checks the manual – he did everything right. He pulls out his phone and does a quick search online to see if the can find a resolution – no luck.
Fred NEEDS human interaction, but he HATES the call center experience and LOATHS waiting on hold. There are even more people, just like Fred, calling your customer service for support. It's about to get ugly. Unfortunately, you haven't realized all the reasons why you just gotta stop leaving these poor customers on hold. Well, I'm here to help clarify it.
1) They Will Leave You for the Competition
Poor customer service is one of the biggest deterrents to brand loyalty. In fact, 72% of consumers say service drives brand loyalty and 48% say that the most critical time to gain brand loyalty is during the first impression. Once they're happy, 78% of consumers will spread the word and tell others! If that's not reason enough to improve your operations and eliminate hold-time, I'm not sure what is.
2) It's a Bad Experience
The best way for a call center to stand out as a leader is through the customer experience. You CANNOT provide an exceptional experience if you leave customers waiting. When your phone service is not up to par, consumer frustration grows. Not to mention their rage doesn't just end on the phone; customers will candidly share this information with the rest of the world using numerous social media channels. Brand related complaints are permanent and searchable – you need to avoid this.
3) It Effects Agents Too
More than anyone, it's the front-line agents that feel the consequences of long hold-times. After all, it's agents who continually experience the dissatisfaction of customers, irate from being put on hold and whose expectations have not been met. This can take a huge toll on morale, leading to employee churn and … you guessed it … a decline in customer satisfaction. The simple solution for happier agents? Give them happier customers.
4) #OnHoldWith Will Catch You
In this socially connected world there's a growing army of unhappy and bitter customers venting their frustration on Twitter. We, the folks at Fonolo, created a way for consumers to productively use their 'on hold with' time and let companies know how they feel. We feel that greater awareness of the problem will increase the likelihood of change in the call center world. The moral of the story is you do not want to be listed on this site. Or, in our much-anticipated annual list of the worst companies to call. You've been warned.
What You Can do About it
Making customers happy has to start at the very beginning of every interaction which, for most customers, is their call into your contact center. But when you put them on hold, 90% of customers will become frustrated and 60% will abandon a call after just one minute. Let's focus on change this coming year. A simple call-back solution can correct this issue and lead to positive results for your call center.
Happy Holidays Everyone!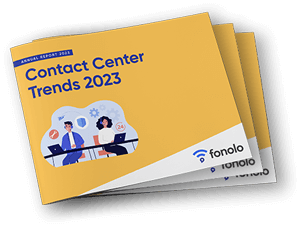 Trend Alert! Contact Center Industry Predictions for 2023
This report offers perspective on where the contact center industry stands today, plus our trend predictions for 2023.