Delivering a best-in-class customer experience is a top priority for many contact centers and service organizations. These businesses know that providing an optimal experience is a moving target, one that is always changing and transforming. For this reason, they keep a keen eye on trends that can help shape their strategy.
This year, there are prominent areas of the contact center that managers should focus on – you can find out the Top 9 Call Center Trends here or, better yet, join us as we discuss the top 3 that stand to be the most critical.
Contact center managers may be aware of these trends; they may have even implemented them to make operations more efficient. However, with recent innovations and the evolution of consumer preferences, it's worth reconsidering what has changed and what advancements can further improve your service levels.
Watch our enlightening panel discussion on the Top 3 Contact Center Trends for 2016.
Here's a sneak peak at the slides!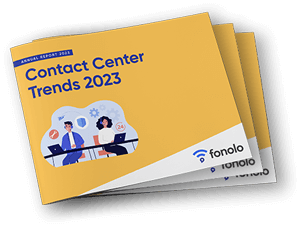 Trend Alert! Contact Center Industry Predictions for 2023
This report offers perspective on where the contact center industry stands today, plus our trend predictions for 2023.