Did you know that a typical business only hears from 4% of unhappy customers? That's an incredibly low number, and might be why you're sitting there scratching your head, wondering why you're losing customers (or not attracting any new ones). What's even more shocking is that of the 96% of customers who don't report their dissatisfaction, 91% of them won't ever return to your business. That's a lot of customer churn, without ever knowing why. However, more and more businesses can blame customer churn on one major issue: poor customer experiences. According to a report by Walker, customer experience will overtake price and product as the key brand differentiator for B2B by 2020. Unfortunately, 80% of contact centers say their current customer service systems won't meet their future needs. If you haven't already, now is the time to build and implement a strategy that can improve the customer experience today, and be agile enough for the future.
This infographic reveals 5 exemplary customer experience tactics that can help you rebuild and sustain your business for years to come:
---
Thursday, June 23rd at 2:00 PM ET / 11:00 AM PT

We'll talk about:
How to Measure One Contact Resolution
Becoming a Master of the Voice Channel
Improving One Contact Resolution
An Escalation Path Between Channels
Plus so Much More!
Who should attend:
VPs & Directors of Contact Centers
VPs & Directors of Customer Experience
VPs & Directors of Customer Service
VPs & Directors of Web/Social Media
Speakers:
Andrea Pow, SVP of Client Advocacy, SQM Group
Andrea brings over 10 years of experience in customer relations and training development. This includes R&D of new certification programs, developing industry specific training, and managing quality control.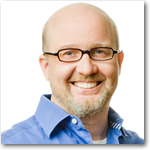 Shai Berger, Co-Founder and CEO, Fonolo
As a leader, innovator, and thought leader, Shai Berger is on a clear mission to educate the call center industry on how to improve the customer experience.