Did you know that only 4% of organizations provide world class levels of customer satisfaction? A major reason for this is the dissatisfaction that customers experience when being forced to use more than one channel to contact an organization. In fact, a whopping 42% of customers who do not experience One Contact Resolution (OCR) report low satisfaction levels and negative Net Promoter Scores.
OCR is a Fundamental Metric
More and more, contact centers are realizing the importance of OCR, but can't seem to find ways to master this critical metric. We get it – this is no simple task. Fortunately, there are ways we can assist. In this one-hour webinar you'll learn how to properly deliver, measure, and improve OCR.

Join us on Thursday, June 23rd at 2:00 PM ET / 11:00 AM PT for an opportunity to get all your questions answered!
We talk about:
How to Measure One Contact Resolution
Becoming a Master of the Voice Channel
Improving One Contact Resolution
An Escalation Path Between Channels
Plus so Much More!
Who should watch:
VPs & Directors of Contact Centers
VPs & Directors of Customer Experience
VPs & Directors of Customer Service
VPs & Directors of Web/Social Media
Speakers:
Andrea Pow, SVP of Client Advocacy, SQM Group
Andrea brings over 10 years of experience in customer relations and training development. This includes R&D of new certification programs, developing industry specific training, and managing quality control.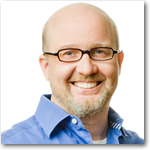 Shai Berger, Co-Founder and CEO, Fonolo
As a leader, innovator, and thought leader, Shai Berger is on a clear mission to educate the call center industry on how to improve the customer experience.