On any given day you probably sit back and think about your call center metrics. You'll mull over anything from Average Handle Time (AHT), Service Levels (SLA's), or the number of incoming calls. More importantly, you'll likely study the amount of callers that abandon the queue while waiting on hold. You probably even notice patterns in call abandonment and can anticipate when the rates will spike. Perhaps there's a certain length of time that a customer will wait on hold before they decide to drop a call. Let's face it, we've all been that anxious customer sitting in limbo just wondering if we should hang-up or hold-on. Eventually, patience runs thin and hanging up is the only logical decision, but the result is a frustrated and unsatisfied customer.
Reducing call center abandon rates is essential to minimizing caller frustration and maximizing customer satisfaction levels (not to mention it helps to streamline operations). If there was a simple solution that helped reduce the amount of dropped calls and deliver a better experience, would you want to know more?
Here's Shai Berger on the topic and how you can learn more:
---
Webinar On-Demand: How One Contact Center Succeeded in Lowering Abandon Rates
In this one-hour webinar you'll learn how Ascend Federal Credit Union reduced abandon rates by 50% and seized the opportunity to improve member satisfaction using one simple solution.
We talk about:
How to Reduce Abandonment Rates
Managing Spikes in Call Volume
Improving Member Satisfaction
Plus so Much More!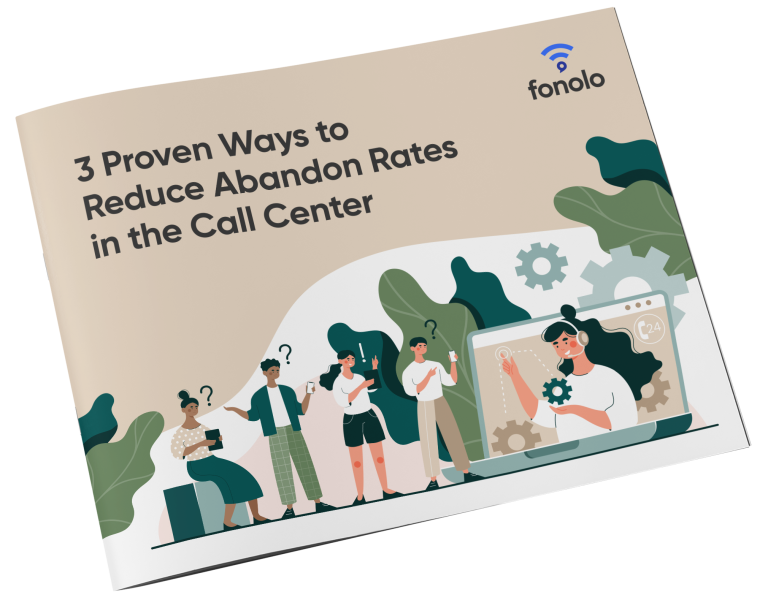 3 Proven Ways to Reduce Abandonment Rates in Your Call Center
Reducing your abandon rates has been proven to lower costs, improve customer satisfaction and deliver a better call center experience.