2017 is quickly approaching and with that comes a new set of predictions! Since customer expectations are changing just as rapidly as the advances in technology, enhancing the customer experience is an ongoing goal for most companies. Gartner says that this year alone, 89% of organizations competed solely on the customer experience.
We're in the middle of what many people are calling the 'Age of the Customer', where customers expect consistent experiences across multiple channels (including in-person and digital). They don't care if providing these experiences is difficult, or if it requires a complex approach using multiple departments. Customers simply want to be catered to, and will go elsewhere if you can't do that.
Is Your Organization Focused on Improving the Customer Experience?
Now, as customers become more empowered than ever, organizations need to think about what it truly means to be "customer centric". The best brands are the ones that have complete control over the entire customer experience. These are the companies that understand the nuances of the marketplace and know how to cater accordingly. Does this sound familiar to you? If so, you need to watch this live conversation unfold as we hear from industry experts on why the customer experience deserves even more attention and investment in 2017.
Don't be left out – make sure you attend!
We talk about:
The Growing Need for Self-Service
The Importance of Conversational Commerce
Leveraging Voice Interactions
Plus so Much More!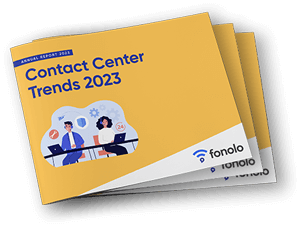 Trend Alert! Contact Center Industry Predictions for 2023
This report offers perspective on where the contact center industry stands today, plus our trend predictions for 2023.