Enjoy a special presentation from Fonolo CEO Shai Berger at TADSummit on November 16th at 7:00 AM ET. The Telecom Application Developer Summit (TADS), is a grassroots initiative helping businesses and developers use telecom capabilities in their applications, services, and business processes. The summit brings together leaders in the industry to drive new services to market and guide their success.
Shai will present during Stream 4 titled, "Contextual Communications, Conversational CRM, BOTs, and Real Time Analytics", which will be moderated by Adam Kalsey, Technical Marketing Manager Cisco/Tropo /CiscoSparkDev. This stream will review the changes happening to communications, specifically how messaging and IP communication providers are diversifying how contact centers communicate with their customers.
Fonolo has been leading this change for over a decade with its call-back solutions. Shai will speak about his challenges and experiences with developing enterprise call-back solutions and share how the industry has evolved since then.
The call center is the most siloed part of enterprise software. Many bold visions for the future of customer service have run aground by underestimating this reality. There's no doubt that contact center vendors are beginning to feel the pressure with new chat platforms and competition coming from unexpected places. The question is: Will traditional call center vendors turn away from their proprietary past in time to avoid obsolescence?

Shai Berger, CEO, Fonolo
We are only at the early stages of this change, however, multi-channel communications, session management, automation (BOTs) and real-time analytics are delivering business results today. Attendees can expect to learn from leading implementers where to focus efforts, and not get taken-in by the weak-minded marketing plaguing in this space.

Alan Quayle, Director, TADSummit
Can't make it to Lisbon? Don't worry, you can register as a remote attendee completely free! Follow the URL to sign up now and watch it live OR get the on-demand recording: http://tadsummit.com/2016/register/
---
Google Hangout: Must-Know Customer Experience Trends for 2017
Watch this live conversation unfold as we hear from industry experts on why the customer experience deserves even more attention and investment in 2017.

We talk about:
The Growing Need for Self-Service

The Importance of Conversational Commerce
Leveraging Voice Interactions
Plus so Much More!
Who should watch:
VPs & Directors of Customer Service
VPs & Directors of Contact Centers
VPs & Directors of Web/Social Media
VPs & Directors of Customer Experience
The Panelists:
As a telecommunications enthusiast, Dave closely monitors the industry and writes about it on TalkingPointz.com, along with other media sites. He also works on acquisition and strategy for business communications.
Twitter: @DaveMichels
As the President of Reflective Keynotes, Mike has 20 years of customer service experience, with a focus on call centers. He has been a keynote speaker at conferences held by the Canadian Institute of Management and the Business Development Bank of Canada.
Twitter: @mikeaoki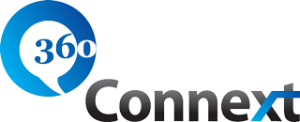 Jeannie is a customer experience speaker, writer and consultant with more than 15 years' experience. Her specialties include in-depth customer experience evaluations, customer journey mapping, user experience analysis, and leading workshops.
Twitter: @jeanniecw
As a leader, innovator, and thought leader, Shai Berger is on a clear mission to educate the call center industry on how to improve the customer experience.
Twitter: @shaiberger