Last week, Fonolo hosted yet another insightful Google Hangout discussing BPO automation. This fabulous panel of BPO experts discussed the growing demand for automation and the new role of humans on the front line. To save you some time, we've extracted video snippets showcasing highlights from the discussion.
First, let's take a quick look at the panel of speakers: Mark Hillary from IT Decisions, Neal Topf from Callzilla, Jeremy Watkin from FCR, Peter Ryan from Ryan Strategic Advisory, and Shai Berger from Fonolo.
The Growing Demand for Automation
According to The World Economic Forum, advancements in technology-led automated services such as AI, machine learning, and robotic process automation could impact more than 5 million jobs by 2020.
This study is an indicator of how automation is expected to affect the BPO sector. Some BPO companies say they are building artificial intelligence and machine based automated platforms to manage processes and agent activities. So how is automation changing the game for BPOs? Listen as the panel deliberates.
We took a break from this section to address a question on omni-channel adoption. See how the panel responded.
The New Role of Humans on the Front Line
Agents are the backbone of any call center and although converting to automation is a top-priority, there's still a need for human capital.
With that being said, the agents role is certainly changing. The entry-level position for a call center is no longer about "butts in seats." So, what exactly is the new role for front-line agents? Listen to what the panel says.
Best Practices for Training and Implementation
BPOs have to implement change to keep up with the advancements in automation, but this leaves room for error.
Before a BPO embarks on implementing automation, what best practices should they consider? Listen to what the panel has to say.
Let's finish off with another great question from our audience. This question addresses transitioning a CSR from a high school graduate student, to possibly a college intern who is going to school for another profession. How does a call center overcome this gap? Listen to what our experts have to say.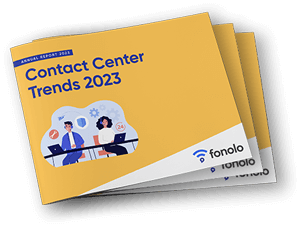 Trend Alert! Contact Center Industry Predictions for 2023
This report offers perspective on where the contact center industry stands today, plus our trend predictions for 2023.