According to Dimension Data's 2016 Global Contact Center Benchmarking Report, omni-channel integration is set to triple from 22.4% to 74.6% in the next two years. By 2020, the demand for omni-channel support will be amplified by the need for a nearly perfect execution. The pressure is on for contact center leaders across every size and industry to deliver on these expectations.
In our webinar on Thursday, March 23rd at 2PM ET / 11:00 AM PT, we ask customer engagement experts Maudree Gardfrey at PACE, and Shai Berger at Fonolo about how to tackle a successful omni-channel strategy head-on.
Register now for our enlightening panel discussion on the omni-channel contact center.
Here's a sneak peak at the slides!
---
Discover how you can turn your contact center into an omni-channel workhorse by joining Fonolo and PACE on Thursday, March 23rd at 2:00 PM ET for a live webinar.
We talk about:
Distinguishing Between Multi-Channel and Omni-Channel
Mapping the Customer Journey
Prioritizing the Channel Experience
Picking the Right Omni-Channel Technology
Plus so Much More!
Who should watch:
VPs & Directors of Customer Service
VPs & Directors of Contact Centers
VPs & Directors of Web/Social Media
VPs & Directors of Customer Experience
Speakers: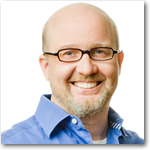 Shai Berger, Co-Founder and CEO, Fonolo
As a leader, innovator, and thought leader, Shai Berger is on a clear mission to educate the call center industry on how to improve the customer experience.