When United Airlines experienced a public relations meltdown for forcibly removing a paying passenger from a flight, there was serious concern over the company's abysmal customer care.
As Twitter lit up with memes mocking United Airlines, customer service experts were busy getting to the root of the problem: poor company culture.
While many respected brands take customer service seriously, United lacked a cohesive narrative and customer-centric culture.
Culture is not created in a vacuum; it is born out of a shared mission to deliver excellent customer experiences, ones that are nurtured at every touchpoint.
It begins at the top, with managers who lead by example and who are willing to ensure this mission is always carried out, and continues throughout the company. For companies that lack this commitment to customer service in their DNA, the results are always less than ideal.
How Can Call Centers Create a Culture of Collaboration?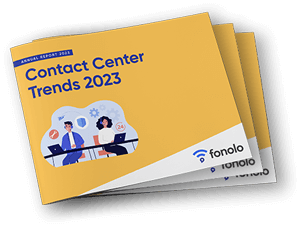 Trend Alert! Contact Center Industry Predictions for 2023
This report offers perspective on where the contact center industry stands today, plus our trend predictions for 2023.