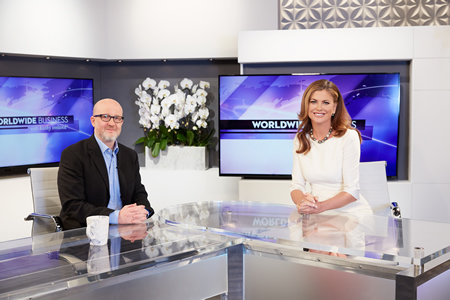 Recently, Shai Berger, CEO of Fonolo had the pleasure of speaking with former model turned entrepreneur, Kathy Ireland, on Worldwide Business.
The interview aired on FOX Business Network and Bloomberg International, and gave Fonolo the opportunity to share how it's revolutionary technology is fixing the problem of waiting on hold.
The company has helped to alleviate some of the most universal challenges in the contact center, such as: reducing abandonment rates, smoothing out spikes in call volume, and lowering operating costs.
In turn, Fonolo's solutions have transformed the customer experience and the way many call centers do business today.
The segment also includes Fonolo customer, and this year's Customer Experience Excellence Award Winner, Nutrisystem, and the success they've experienced using Fonolo call-backs.
"Our customers really appreciate the fact that we will virtually hold their place in line and call them back as soon as it's their time to speak with an agent. We've even heard the customers praising the solution to our agents," revealed Michael Volensky, Director of Operational Excellence & Support for Nutrisystem.
Watch the interview below to hear the full success story, and how Fonolo helps improve the customer experience for call centers of all sizes:
You can also read Nutrisystem's case study here.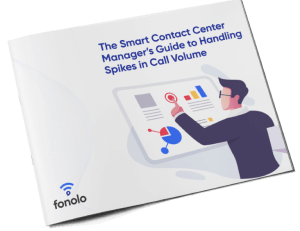 How to Manage Call Spikes in the Contact Center
Download this free guide to learn how to protect your contact center from call spikes.