Every quarter we head on over to onholdwith.com and countdown which companies are being called out by the customer service Twitter police (aka consumers) for long hold times. You can view the results from last quarter here, and do some of your own comparing and contrasting from this quarter's offenders.
In just a quick glance, it's not too hard to tell which organizations have worked hard to improve hold times over the last few months, while others continue to fail time and time again. If we could place bets, we suspect some of these reoccurring offenders still haven't nailed down the whole "call-back" thing yet.
Don't forget to check out our annual list of the worst companies to call this year.
Stay tuned as we travel down the road to our final year-end countdown.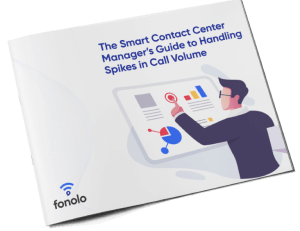 How to Manage Call Spikes in the Contact Center
Download this free guide to learn how to protect your contact center from call spikes.