Customer experience is fast becoming the leading reason why customers choose your brand. Convenience, simplicity, and putting the customer first has a tremendous impact on whether or not you maintain a loyal following, or lose out to the competition. In this age of technology, where the experience is constantly changing and being updated, it's important for CX leaders to stay in the know, and discuss what's happening in this space. LinkedIn Groups give top business professionals the ability to follow the trends and conversations going on in their industry, while also sharing relevant content with peers.
There are a lot of groups to choose from on LinkedIn, and if you're a customer experience professional you probably don't have a lot of time to weed through all your recommended groups. Instead, we've gathered a list of the top 10 LinkedIn Groups based on relevancy, popularity, and quality of content shared. We hope this makes group finding a bit easier!
Here are our recommended picks and why:
Members: 4,537
CX Network provides customer experience leaders with high quality content, and live events across the globe. Find market reports, interviews, whitepapers, infographics, case studies podcasts and more, along with a weekly roundup of the latest content. Plus, get exclusive invites to global customer experience events. However, there is one caveat; by posting in the group you also grant CX Network a license to use this material in any article or research that they write.
Members: 6,900
This group allows professionals in the customer contact field to share best practices aimed at improving customer interactions and the experience. Its purpose is to find viable customer experience solutions that are earmarked for improved performance and will contribute to contact center excellence. If you're looking to learn, discuss, and/or debate best practices in the CX industry this is a fantastic group to join.
Members: 7,662
"A network for Customer Experience professionals focused on unlocking and understanding the journey and its impact on the bottom line of any business." This is another broad scope group for customer experience professionals seeking to understand how improving CX can enhance the overall health of any business strategy. The group invites members to join as either active participants or passive observers, with no pressure to comment or post. Its mission is to help define best practices in customer experience across multiple industries, as well as in existing and emerging channels.
Members: 11,296
For those looking to gain targeted industry insight, this customer experience group is specifically designed for automotive professionals. If you're in the automotive industry and want to learn more about best practices in customer experience, this is the group for you. Plus, it's the only active group of its kind on LinkedIn. Its focus topics include collecting customer feedback, measuring customer value, driving change at critical customer touch-points, and much more. With a growing member base, you'll be sure to discover some great information.
Members: 11,498
The airline industry is constantly under scrutiny for its customer experience. This group understands that designing and managing the customer experience has become a must for airlines to maintain their reputation. This is a strategic and cross-functional challenge which is not always easy to accomplish in massive organizations like airlines. Therefore, this forum has been created to allow airline and travel managers to share their experiences, discuss best practice functions and metrics, and to help each other develop one of the most promising profit drivers in the industry; CX.
Members: 13,792
This group was developed by RetailCustomerExperience.com, and is devoted to helping retailers differentiate on experience, rather than on price. It is founded on the understanding that retail today is fundamentally different than any other time in its history, and staying competitive requires a new, holistic understanding of customers and how they want to shop. Whether you're in the e-commerce industry or brick and mortar you're sure to discover great new ways to deliver a more streamlined customer experience to consumers.
Members: 22,344
"MyCustomer brings together professionals involved or interested in customer relationship management, from marketing, business intelligence and CRM technology to customer service & experience." For professionals looking for organizational solutions that benefit the customer experience, this group will offer some interesting content and discussions that serve as vital resources across any industry.
Members: 24,873
Another top customer experience group, "Customer Experience Professionals" is home to nearly 25,000 members, sharing best practices and trends from across the industry. Topics of discussion include collecting customer feedback, measuring customer value, driving change at critical customer touch-points, and much more. If you want to network with like-minded industry leaders and gain perspective from a wide range of CX professionals, it's important to make this group part of your list.
Members: 29,274
Not to be mistaken for the latter, Customer Experience Management Professionals is the second largest CX group on LinkedIn. It's a network for sharing best practices among Customer Experience Managers in all fields and in all levels of the industry. The goal is to share and discover new ways to better serve customers, and in doing so, benefit the bottom line.
Members: 91,109
The CEM Group is by far the largest Customer Experience Management Group on LinkedIn, bringing together nearly one hundred thousand industry professionals. The group prides itself on strict moderation of posts, only allowing quality content and discussions to happen, so you'll never have to worry about spam on threads or irrelevant comments on your posts.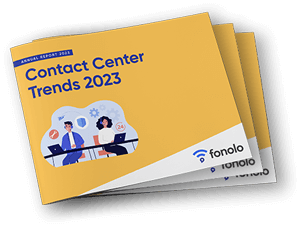 Trend Alert! Contact Center Industry Predictions for 2023
This report offers perspective on where the contact center industry stands today, plus our trend predictions for 2023.