It's earnings time. We've been following publically-traded companies for whom the cloud call center is a significant component of their business. Many released financial results in the past couple of weeks, so let's see what can be discerned about the near term future of the sector. This isn't an exhaustive review, of course. To keep the blog post digestible, we are just focusing on companies with interesting news. This quarter that's Avaya, Five9, RingCentral, and Twilio.
Avaya
Avaya (NYSE: AVYA) reported revenue of $757 million for the quarter ending March 31, a decline of 3% quarter-over-quarter, narrowly missing expectations. The "expectations" game is one that newly-public Avaya is going to have to get used to. The data point that CEO Jim Chirico emphasized in their earnings call (slides and transcript) was that cloud offerings accounted for 11% of revenue, which is up 2% quarter-over-quarter.
Their pivot to the cloud is Avaya's most important strategic goal so that a 2% increase is probably more relevant than whether revenue was on target. Analyst Irwin Lazar summarized it as "…the bleeding has stopped, but it's too early to see the impact of the recent management changes."

Further Reading:
Avaya Accelerates its Cloud Pivot with Reorg and Spoken Acquisition
Avaya Cloud Revenue Grows, But Profitability Remains Elusive
RingCentral
RingCentral (NYSE: RNG) continues to have an amazing year. For the quarter that ended March 31, they reported total revenue increasing 34% year-over-year to $150 million. In their earnings release, they highlighted two new products related to the contact center. First, the "Collaborative Contact Center" combines its contact center service (built on inContact) with the RingCentral Glip team messaging/collaboration app. Second, "Pulse" provides bots that monitor critical call center metrics in real-time and provide alerts to stakeholders via Glip. (Transcript is here.) It's rumored they will either build or acquire a call center of their own shortly, as we wrote about here. If they build, odds are good it will be on top of the Amazon/Twilio stack that has become the norm.

Twilio
Twilio (NASDAQ:TWLO) beat expectations for revenue, reporting $129 million for the quarter with a net loss of $24 million. When we last discussed Twilio's earnings, the big question was whether they would announce their own cloud platform at the upcoming Enterprise Connect conference. That's exactly what happened, with the unveiling of Flex. See our coverage here. Gartner's SWOT analysis on Twilio lists price commoditization as a major threat: "The legacy voice and messaging API business that comprises the majority of Twilio's revenue is rapidly being commoditized….declining by around 5% year-over-year…. [plus] price competition from the smaller CPaaS vendors, such as Nexmo and Plivo who are undercutting prices by up to 50%…" That commoditization is exactly why Twilio wants to "move up the food chain" with products like Flex. On the other hand, that commoditization threat has been around since day 1, yet Twilio seems to have no problem charging a premium. See this post by Alan Quayle to appreciate how much pricing power Twilio seems to have.

Further Reading:
Twilio Shakes Up the Cloud Call Center World with Flex
Gartner's SWOT Analysis for TWLO
Five9
Five9 announced revenue growth of 25% to $59 million, for the quarter ending March 31. This news was quickly eclipsed by a bigger announcement on the same day: A new CEO. Rowan Trollope was previous at Cisco as Senior VP of Collaboration (a division which includes their call center product). It was a move that caught many in the industry by surprise. The stock market responded positively, but one can't say how much of that was a reaction to the announcement versus the financial performance. Writing about Trollope analyst Zeus Kerravala says he "…brought a vision for collaboration and attitude [Cisco] had not previously had. You could argue that Trollope has been the single, most influential person in collaboration over the past half-decade. His obsession with ease of use and simplicity took Cisco's products in an entirely new direction." Wow, high praise indeed.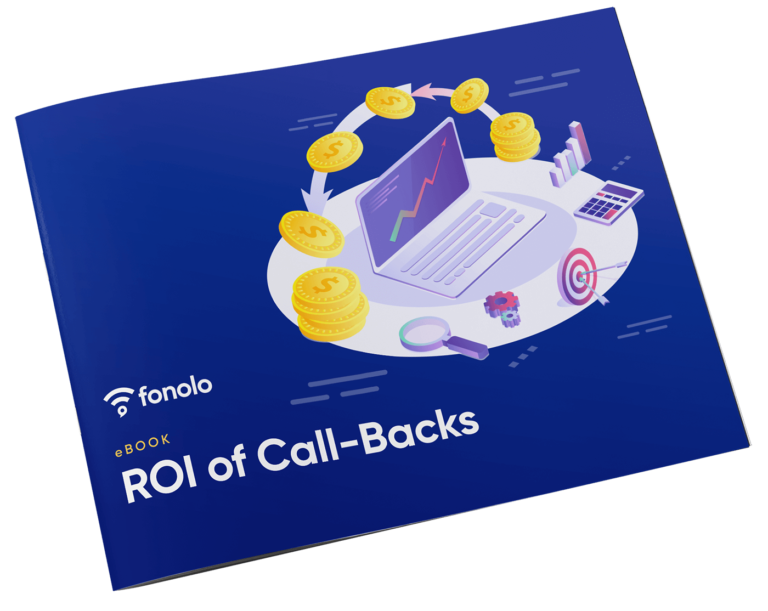 Find out the Real ROI of Call-Backs
Learn how you can build a business case for call-backs using this ROI eBook.