A surefire way to fall out of favor with a customer is to leave them on hold for more than a few minutes. (For proof, head over to onholdwith.com and check out the feed of complaint-tweets.)
Luckily, more and more call centers are offering a call-back option, as an alternative to waiting in the queue. We, at Fonolo, see this trend through the increased demand of our call-back solution. Occasionally, we also see it in survey results; have a look at the data we shared from ContactBabel last October. This month, we were fortunate to get an early copy of a new survey, by Ryan Strategic Advisory, that asked BPO contact centers about call-backs, and I'm happy to share some of that data with you here.
About the Survey
The study's author, Peter Ryan was on a panel for one of our online discussions last year, he's widely recognized as an expert in the BPO space. For this report, he gathered the views of 352 enterprise executives, each with decision-making authority over contact centers. The interviews were conducted earlier this year. Vertical markets in the sample base included: retail banking, insurance, health care, government, retail / e-commerce, technology, travel/hospitality/leisure, telco, born-digital, and utilities.
The full report will be available at the end of this month. You can check Ryan's site, or follow Fonolo on Twitter and we'll let you know when it's ready. It will also be included in our next report round-up post, which we do from time to time. (For example, see this one from April or this one from January.)
Call-Back Popularity by Region
When the survey asked companies if they currently offer a call-back option, 27% said yes. Call-backs were more popular than the global average in the US, with 32%. You can see the break-down by region in the chart below.

Which Vendors are Currently Providing Call-Backs?
Many companies use the call-back functionality built in to their call center platform. There are also add-on products from vendors, which are specific to each platform. Avaya's Call-Back Assist and Cisco's Courtesy Call-Back are examples of this latter category. Fonolo offers similar functionality, but in a platform-agnostic way, with a cloud-delivery model and SaaS pricing. For more on the differences see Call-Backs and Virtual Queuing for Legacy Call Centers.

What's the Benefit of Call-Backs?
For call centers that didn't have a call-back solution in place, the survey asked what benefits they would expect from adding call-backs. The top two answers were "Competitive differentiator" and "Value-add for our customers", which were selected by 71% and 67% of respondents, respectively. The answer, "To improve call center metrics" scored fairly low (only 35%). That tells me more education is needed in the market because call-backs certainly improve metrics like abandon rate, as shown by the case studies below.
Preach it
At Fonolo, we've been preaching about the benefits of call-backs for many years, so we're thrilled to see survey data about how the industry is responding. Read this datasheet to learn more about the major reasons why BPO's can benefit from offering call-backs. Our hope is that every call center will offer call-backs, and no one has to wait on hold ever again!
Further reading: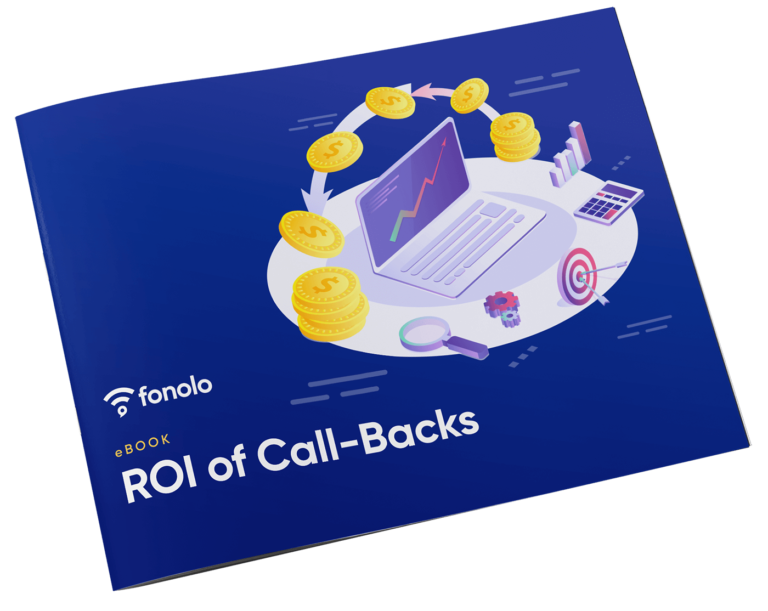 Find out the Real ROI of Call-Backs
Learn how you can build a business case for call-backs using this ROI eBook.