Just like me, you probably remember dozens of random 1-800 phone conversations with Johns, Jacobs, or Janes. They have called us from contact centers in the middle of the work day, when we ourselves were working on getting through that jerk chicken during a barely 15-minute lunch break. If I am not wrong, then it is safe to say that nine out of 10 times, we have hung up after the robotic, brief introduction and then wondered why they bothered calling us in the first place.
Well, wonder no more. Let's take a sneak peek at their typical work day.
From the moment they step through the office doors and log on, agents are regulated. The systems they use keep track of a multitude of things: the number of calls made, dropped, or converted; the length of each break they take (including water breaks – huh!); and more. Steep targets for each team are volleyed out on black, white or dash boards. Agents also need to keep constant watch over the targets vs. a dynamic total that displays the total sales made (these change by the second). And then there is the score board depicting sales made by each agent, often ranked in order of performance. While moments celebrating victories (like reaching or surpassing targets) do exist, the overall precariousness of keeping one's job looms large for Johns, Jacobs and Janes. A study by the Shepell-fgi Research Group reported that in a typical contact center setting, 14 out of every 100 employees experience high levels of personal stress. More startling is that 10 suffer from acute depression, and one amongst them express suicidal tendencies.
The contact center industry is now one of North America's biggest employers. As such, we cannot forget that agents form the majority of contact center employees, so it is increasingly important to improve their overall well-being. We here at Fonolo want to make a proposal to all contact center managers: Treat your agents! Make them feel like they're on summer vacation, even while on the job! Trust us. You will not regret it; and you yourself will feel rewarded with rejuvenated, efficient agents, better calling experiences, and improved customer service (resulting in happier customers!).
Even though we are officially on the last leg of summer 2018, you can still take steps to perpetuate that summery feeling using the following tactics, and help agents perform and feel better at work:
That Bonus Long Weekend: Forget about bonuses and incentives that are awarded only when agents hit their numbers. Go gift each agent, even the newbies, with a long summer weekend. Contact center agents will return re-invigorated and work with more fervor.
Passion Projects: Assign some hours off every week so that your agents can work on their passion projects. Side hustles will help your agents stay on task at work, and focus and motivate them to get their job done faster without wasting time on non-resourceful activities. At the end of each month, let volunteers showcase their side projects; share a laugh with them and appreciate their passions outside the workplace.
Happy Hours, Happier Agents: While we all have done it at some point in time, mark it on your calendar and take agents out for a drink (coffee or something a little stronger!). Get to know their quirks and personas. Once you know them well you can help them play to their strengths, motivate them in the right direction, or help out with issues that have been preventing them from reaching long-term goals.
Plan that BBQ on that Workplace Patio: Who said you needed weekends to plan and execute that perfect barbecue? If you had a demanding afternoon and see agents sulking and demotivated, plan an impromptu barbecue. Every team has its master chef. While they take the lead putting final touches on the ribs and pulled pork, the not-so-hands-on agents can hand out a round of beer and turn on the music. Get together, help each other, and have fun. Upon return to work, watch your agents rev it up on their headsets. Don't be surprised if they crunch some record numbers, too.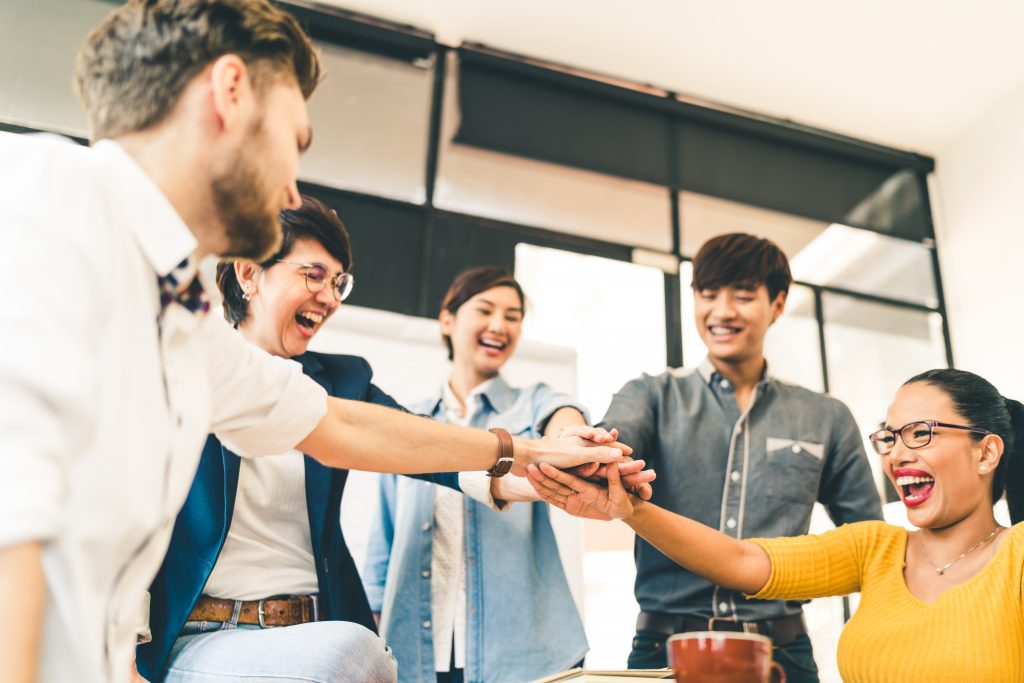 Let your most coveted resource, contact center agents, know and feel that they are special. You will see that reflected in your improved customer experience reports, and soaring team results. For more easy customer service hacks, download our free white paper below.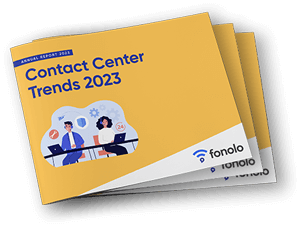 Trend Alert! Contact Center Industry Predictions for 2023
This report offers perspective on where the contact center industry stands today, plus our trend predictions for 2023.