Voice-powered technology has grown exponentially in the past few years. On its journey, it has become more sophisticated and intelligent and has evolved to sound and behave more like a real human would. Advanced voice-powered technology has become a central component of call center strategies at some of the largest businesses around the world, causing many stakeholders in the customer service field to begin asking important questions about the future of call center service. Notably, many are asking whether voice-powered technology is a threat or an asset to call center employees.
Here's a deep dive into how voice-powered technology is being integrated into call center strategies with great success.
Call Center Reporting and Data Analysis
A report from McKinsey released in December of 2017 predicts that voice-powered technology will not eliminate call center jobs but, rather, transform them in important ways. Ultimately, it will benefit businesses and consumers alike.
Reporting is a significant challenge many call centers face as agents' time is mostly invested in dealing with customer complaints. This sometimes mundane and manual effort tends to decrease employee productivity; increase customer wait times; and, ultimately, decrease customer satisfaction. Needless to say, this scenario is less than ideal.
Voice-powered technology offers an efficient alternative to this process. Listening technology is now sophisticated enough to recognize keywords and report with great accuracy on the nature of calls. This data can be compiled into reports that give management a sense of a) key customer pain points; and b) how efficient agents are at resolving complaints. With voice-powered technology taking care of reporting and data analysis, agents are free to focus on what any customer service employee will tell you is the most important task: assisting the consumer.
Customer Self-Service and Phone Call Automation
Most call center customer service agents will tell you that, time and time again, customers reach out with the exact same questions and concerns; and, too, there are certainly quick fixes and simple answers on hand for them. This is where voice-powered technology comes in handy for call centers: Rather than have an agent handle these easily-solved tickets, automated systems can be programmed to help a customer resolve a simple issue via self-service. This strategy frees up agents' time to handle more complex issues that voice-powered technology would not be able to address.
Customer Satisfaction and Employee Coaching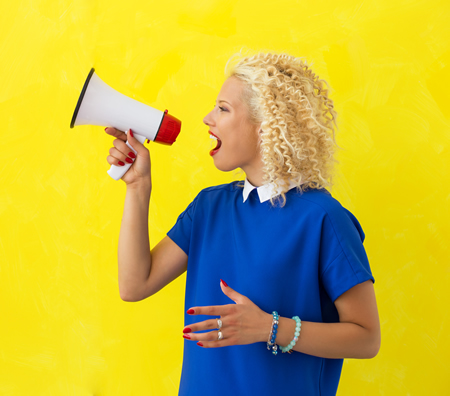 Perhaps one of the most interesting applications of voice-powered technology in call centers relates to software that monitors the tone and emotion of the speakers on a call. For example, Cogito is a software that monitors the speed of the speaker, the length of pauses, and the volume of the voice. This information is fed into an algorithm that can sense things like the enthusiasm of the call center agent and the satisfaction level of the customer.
Using the information generated from the algorithm, the software can both alert the agent to signs of a dissatisfied customer and offer tips on how to handle the situation. Additionally, the software monitors the performance of the call center team member and cues them when their energy levels appear to be dropping.
Voice-Powered Technology and Customer Service Agents Can Co-Exist
Voice-powered technology has made incredible strides in the past few years and it is clear that this increasingly intelligent technology can be applied to call center strategies in ways that help optimize efficiency and customer satisfaction. And fear not: The future does not involve empty call centers filled with robots, devoid of people. Rather, there is still a great need for human agents who can handle more complex customer concerns.
To achieve the best customer service results for customers, call center teams must learn to use both technology and people in smart ways to create symbiotic relationships that benefit the customer and offer them timely resolutions to their queries. With these smart systems in place, both employees and customers can enjoy increased satisfaction levels.
It's a win-win.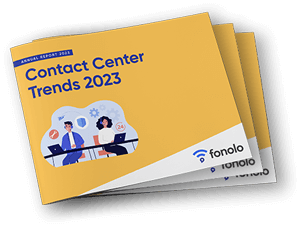 Trend Alert! Contact Center Industry Predictions for 2023
This report offers perspective on where the contact center industry stands today, plus our trend predictions for 2023.