It's been known for months that industry behemoth Avaya was interested in finding a buyer. Private equity suitors include Apollo, Pemira, and Searchlight (according to this Bloomberg report). There is also interest from Mitel, first reported in April and then reported again – more definitively – this week. (We wrote about an Avaya-Mitel tie-up here: Ghost of Nortel Comes Home.)
During last week's earnings call, CEO Jim Chirico said that there would be a decision about the company's fate in 30 days. That's the strongest indication yet that we're truly in the "endgame" for Avaya. It's fair to say the whole industry is on the edge of its seat right now.
The Long Journey
It's been quite a journey for Avaya. See our roadmap image below for a brief summary. In 2007, they were taken off the public market via a private equity deal. Although revenue continued to grow, the debt resulting from that deal (and earlier commitments) proved too burdensome and they declared Chapter 11 bankruptcy in 2017. They emerged from that with restructured debt and a new public listing as NYSE:AVYA. But the stock market did not value the company highly, partly because of slow growth and the lack of a strong cloud story (compared, for example, with the multiples that RingCentral is getting).
So now it looks like we'll see a repeat of the maneuver from 2007 with a private equity firm taking the company off the public market. One thing's for sure: There's been a lot of billable hours for all the lawyers involved!
Video Panel
I was thrilled to participate in a video panel discussion earlier this week on the topic of Avaya's fate. The panel was moderated by Dave Michels and included industry experts Rob Arnold and Zeus Kerravala.
Dave asked these questions:
Who would buy Avaya? A competitor or PE or other? 
What would you like to see? 
Can Avaya recover as a standalone vendor? 
Is there value in being a UC/CC (UCaaS/CCaaS) company or should the company be split. 
Why Does it Matter?
M&A activity is always happening in the enterprise communication space. Why do we care so much about Avaya? Because no other company has the scale: Annual revenue close to $3B. 130,000 customers. 140M unified communication lines. 5.5M contact center seats. 90% of the Fortune 100. 5000 channel partners. 7000 new logos added in 2018.
At the very high end of the market – the ultra-large deployments – Avaya really stands alone. This quarter they announced a 10-year, $400M award with the Social Security Administration.
The images below are from Avaya's investor presentation in December of 2018.
Recommended Reading
Read our earlier Avaya coverage:
And check out this Avaya coverage from others: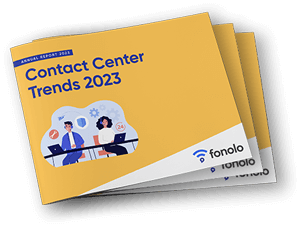 Trend Alert! Contact Center Industry Predictions for 2023
This report offers perspective on where the contact center industry stands today, plus our trend predictions for 2023.