It was hard to turn anywhere last week and not see news or commentary about Avaya. Their CEO announced that Avaya is in "advanced discussions with multiple parties" for a "strategic transaction" and that the process will be concluded in 30 days. As the behemoth of the call center industry, with $3B in revenue and 150,000 customers, whatever this move will be, it will have broad repercussions. We wrote about it last week.
While we wait for the shoe to drop, here's a quick summary of comments from around the industry.
Bloomberg Video on the Mitel Bid
It was widely reported that Mitel made an offer of $20/share to acquire Mitel. But it's not a straight forward acquisition. Mitel is proposing a complicated switch-a-roo where they move all of their assets into Avaya's public entity, and add some cash. Then, after the dust settles, they say it will be as if they paid $20/share. Here is a video of Bloomberg analyst Ed Hammond discussing it:
It's been a Long Road
[This is] simply about financial restructuring and managing down the legacy products while trying not to lose too many customers. Remember Avaya used to be part of Lucent, back in the day when telco switches were 'down-sized' for enterprise consumption. Nortel did the same thing, and Avaya bought those assets in 2009 … In my opinion breaking up is the only sensible option … Avaya's whole portfolio is a complicated, multiple overlapping product mess from lots of acquisitions.
– Alan Quayle's CXTech newsletter
Their history is a long one indeed. Here's a quick road map:
Some Other Thoughts
One of my first thoughts was about [The Avaya-Mitel merger] what this could mean to cloud contact center player Talkdesk … Both Avaya and Mitel have had limited traction moving predominantly premises-based customers to a modern cloud contact center solution … Mitel made a bold contact center move in April, announcing that it would partner with Talkdesk …
– Sheila McGee-Smith in NoJitter
Mitel has done a good job of absorbing companies its own size, but going after something bigger than them would be more ambitious, and it would be a challenge to make all those pieces fit and those cultures fit. And the channel is a big one, to rationalize all of that.
– Jon Arnold in Channel Partners Online
There's also a good chance Avaya remains public and independent. I can't quite decide if being public is a benefit or liability. The traditional school of thought is private is best during times of transformation. On the other hand, I think being public might be what Mitel values about Avaya.
– Dave Michels in TalkingPointz
(That post also has a video discussion with Dave Michels, Rob Arnold, Zeus Kerravala and me.)
Mitel and Avaya both have well-established dealer and agent channels, experience in managing national and international accounts, and proven track records with most industries and customer segments. Partners have been commenting about Mitel-Avaya being a powerful alternative to Microsoft-Cisco and a welcome development in the telco industry.
– Jay McBain in Channel Partners Online
Our Earlier Avaya coverage: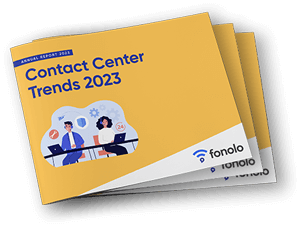 Trend Alert! Contact Center Industry Predictions for 2023
This report offers perspective on where the contact center industry stands today, plus our trend predictions for 2023.