Build a deck. Outfit a room. Fill a prescription. Get a birthday card. Purchase a television. Scoop up school supplies. Order a couch. Snap up a subscription. Spend. Spend. Spend. Wash. Rinse. Repeat.
In every facet of a customer's life, there is at least some encounter with the retail space, an investment of their funds in DIY projects, in personal healthcare, in family activities, in leisure, or in bare necessities. The retail industry is buoyed by this reality and is much obliged to exchange a customer's hard-earned dollars for goods and services, but oftentimes is ill-equipped to serve the masses of consumers when they things go wrong with a product, service, or delivery. And make no mistake: Things always go wrong.
And with the advent of social media, customer service faux pas on the part of retail brands are laid bare for all to see, as customers take to the network to voice their problematic experiences with companies who have not met their needs, or who have wasted their time by handcuffing them to waiting on hold. This month, major retailers have gotten a Tweet-lashing on social media for this, surprisingly including established companies like Walmart, IKEA, Target, and more. And we monitor every single Tweet.
OnHoldWith.com is a community-driven, Fonolo-powered website that aims to end hold-times for good. It gathers all Tweets mentioning customers experiencing long and/or irritating hold times while seeking answers to simple issues. While some are entertaining given the dry wit of the customers as they try to keep things light while waiting on hold, these instances continue to offer a lesson to brands: Social media platforms are now legitimate customer service channels, as frustrated customers will take to Twitter to raise their voices when being put on hold has not allowed them to have a voice at all.
Every year, we use that data to produce our annual list of the Top 10 Worst Companies to Call.
Some trends that emerged from the Tweets we reviewed:
• One thing remains constant: No customer wants to be put on hold;
• Most would prefer a call-back option;
• If you have a call-back option, make sure it is functional, and can accommodate crisis-level volumes of calls (otherwise, what's the point?); and
• Keeping customers on hold for an inordinate amount of time can signal the end of their business with you. And they'll tell the world about it, too.
And now, read some of the most withering Tweets about the hold times offered up by some of the most famous brands on the planet.
Best Buy
Best Buy is best to ramp up its strategy to eliminate hold time (based on some of the feedback from these Tweeters):
Had been on hold with @BestBuy for over an hour when I was hung up on. Easily will be the last large appliance purchase I make from them.

— drlivanis (@drlivanis) August 16, 2019
Oh joy. Reach out and spend untold hours on hold for nothing? I thought Best Buy wanted to know what happened so a fix could occur. Apparently not. ?

— J. B. Brewster (@RescueMom_x3) August 16, 2019
IKEA
While being put on hold by IKEA is so laughing matter, you have to agree that it brings out the sense of humor in these customers who are trying to keep their own spirits lifted while waiting for what feels like a lifetime on hold.
@IKEAUSA I would rather stay on hold for an hour than have you continually kick me off the line because of your call volume after I jumped through all of your call menu hoops. ?

— Kelly Miller (@misskellydee04) August 13, 2019
Enjoying these prerecorded exclamations about ease and convenience 30 minutes into being on hold with @IKEAUSA trying to get any information on the whereabouts of the shelves we ordered weeks ago ?

…still at large.

— Evan Mustard (@evanmustard) August 14, 2019
@ikeacanada@IKEACASupport
thanks for keeping me on hold for almost an hour and half, so considerate, and for completely wasting my day.

— Rachel Wood (@racheldubs) August 17, 2019
Walmart
Based on what some customers are saying, calling into Walmart customer service can be inconsistent: Either no one answers, or too many people answer (and then transfer you).
Why do any of the Walmart's have phone numbers if no one ever answers the phone? Been on hold for an entire hour @WalmartCanada ????

— d (@droshis) August 9, 2019
So like why have I been on hold with Walmart for nearly 30 min when I just have one simple question and they just keep transferring me

— Not So Magic Mike (@mikevaldez69) July 27, 2019
CVS Pharmacy
CVS is a great reminder to us all: Remember your slogans, and make sure each and every department is a reflection of it (because if you do not, customers take notice).
@cvspharmacy just spent 30 minutes on hold at the local pharmacy because automated system doesn't understand plain speech. Still no answer from a human. Hire some people. pic.twitter.com/ni18zOXAdP

— Stephen Hood (@fathersdhood) August 16, 2019
Pretty sure being on hold for over an hour and a half trying to get my prescription sorted does not fall under #TreatYourselfWell pic.twitter.com/yfeBpSa2se

— Jade ? (@Jade504) August 7, 2019
GameStop
Whether gamer, grocery shopper, or gas station customer, people want immediate service, in-store and online.
Heads up gamers. Looks like @GameStop 's website was hacked. They have had me on hold for over an hour. At this point I plan to just delete the account. Do what you will with that info but def change your password.

— Rory McDonough (@Rory__McDonough) July 31, 2019
was just on hold with @GameStop for like 50 minutes and they hung on me, k thanks.

— Dylan @3 Houses (@KingdomWaffles) July 13, 2019
Home Depot
As Home Depot Tweeters demonstrate, the key to customer service is making customers feel at home (and not locked outside).
Wow Home Depot! Terrible customer service! Agent put me on hold for 25 mins and then ask if I reached the store?! He said I wasn't on hold. So for 25 mins he didn't check in?!! Also says there's no supervisor to speak to! @HomeDepot

— anne (@momma2alex) August 7, 2019
@HomeDepot stop telling me how you can save me time when you have me on hold for over 30 minutes just trying to get my money back for a refused delivery! How many Home Depot employees are needed to refund something almost a month after return?

— Kathi Szabo (@kaszabo) July 30, 2019
Target
Target sometimes needs help with its customer service targets.
Remember that time I was on hold with @Target for 50 minutes only to have them transfer me and the call drop and not call back? pic.twitter.com/29PGPFmgxM

— miss molly (@mokreu) August 11, 2019
i've been on hold with target for about 10 minutes because everytime this girl answers and tells me she's transferring me to someone i just wait around for a couple minutes and the same girl answers again lmao help

— yeliah (@cateyedkid) June 17, 2019
Sears
The truth: Not every customer appreciates that their appreciation is appreciated; but they appreciate their support issues being resolved.
@Sears has had me on hold for an hour….but they appreciate my patience….so there is that.
Horrible company.

— Andrew (@Andrew14187178) July 17, 2019
@Sears if you really value my time, why have I have been on hold for 30+ minutes with your installation dept, without speaking to a human? Guess I'm giving my money to @Lowes instead pic.twitter.com/YNuHbfleMB

— Joseph Joffe (@jofficus44) August 3, 2019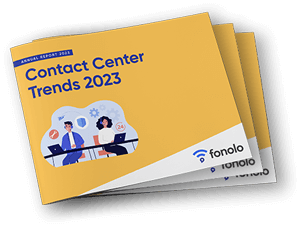 Trend Alert! Contact Center Industry Predictions for 2023
This report offers perspective on where the contact center industry stands today, plus our trend predictions for 2023.