A few weeks ago, our CEO, Shai Berger, sat down with Peter Ryan, Principal Analyst and Founder of Ryan Strategic Advisory, to discuss the state of the contact center going into the new decade, and how the industry is expected to develop in the coming years.
In it, we discuss:
Why voice is the most omnipresent channel and will remain so for years to come
If the utility of chatbots has been overstated and why they won't replace humans
The real reason why companies are investing more in their contact centers
A major problem with 'AI' in the call center today, and how smart AI providers can position for success
The truth about call center outsourcing and why most people are wrong about it, and
Why clever companies are spending more developing human talent than technology.
Watch the full interview below, and then go read here to read more of our predictions for the state of the contact center industry: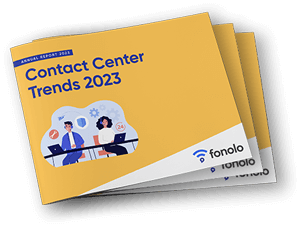 Trend Alert! Contact Center Industry Predictions for 2023
This report offers perspective on where the contact center industry stands today, plus our trend predictions for 2023.