There's a golden opportunity for credit unions in the next five years, but only if they act fast.
With the rise of P2P lending and socially responsible investment, it's clear that consumers are looking for alternatives to big banking institutions.
Credit unions typically have much higher customer satisfaction scores compared to other financial institutions. But despite that, they're winning many new members.
The hard truth is that credit unions will continue to lag behind the big banks (and even new entrants to the marketplace) because their technology isn't meeting customer expectations.
People want an alternative to the incumbent institutions. However, they're never going to make the switch to your credit union if you don't provide them with the customer experience they expect. And this is only exacerbated by the greater expectations of the younger generations.
Fortunately, it's not too late to change that.
How Your Credit Union Can Stand Above the Rest
Join us for a one-hour webinar to learn what's missing from your communication strategy and where to invest to win more customer's hearts (and wallets).
You'll hear from Shai Berger, CEO of Fonolo, and Rich Head, VP of Information Technology at Linn Area Credit Union, who will reveal how they became one of the nation's most impactful credit unions.
Join Fonolo, and The National Credit Union Call Center Conference on:
Friday, October 8th, at 2:00 PM ET / 11:00 AM PT for the live webinar and Q&A.
We'll discuss:  
Why the next decade presents such great opportunity for credit unions
How to identify areas of friction in your member journey
The best technology to invest in to win more members
Who should attend:
VPs & Directors of Contact Centers

 

VPs & Directors of Customer Experience

 

VPs & Directors of Customer Service

 

VPs & Directors of Web/Social Media

 
Speakers:
Shai Berger, Founder and CEO, Fonolo
Shai is the Co-Founder and CEO of Fonolo, a leading provider of cloud-based call-back solutions. As an innovator in the space, Shai is on a clear mission to educate the call center industry on how to improve the customer experience.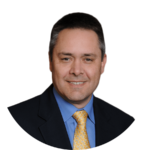 Rich Head, VP of IT, Linn Area Credit Union
Rich Head is the VP of Information Technology at Linn Area Credit Union. As the leader of strategic direction for the organization, Rich is focused on developing and maintaining information systems that create a positive experience for credit union staff and members alike.
Moderator:

Amy Vigil, Executive Director, NCUCCC
[FREE WEBINAR] Learn why your credit union is struggling to get new members.
Join Fonolo the Linn Area Credit Union, and the NCUCC for an exclusive webinar that will help you take the brakes off your credit union's growth.