Let your agents shine. With Fonolo, they focus on customer service, not collecting information.
Pre-Call Questions: Prepare agents with the exact information they need.
Profile Pass-Through: Save customers from repeating information from web and mobile sessions to your agents.
Agent Whisper: Don't be constrained by your IVR or CTI. Ask any questions you want. Change them any time.
Despite the telephone being the most popular channel for support, it also has the reputation for being the most frustrating.
Repeating information to agents is one of the main reasons customers dread the call center experience. It not only slows down customers from getting their issue resolved, it also suggests that the offending company can't get their act together, hurting their credibility. These complaints increase the time it takes to reach an agent and have an issue resolved in a timely manner.
The solution is to collect customer information before the call. Fonolo's web call-back technology allows your contact center to gather caller information prior to the call and 'whisper' it to the agent – this process allows your employees to spend more time servicing customers and less time collecting data. Your agents shine because their enabled to immediately focus on solving the customer's issue, thus reducing call resolution time by up to 20%.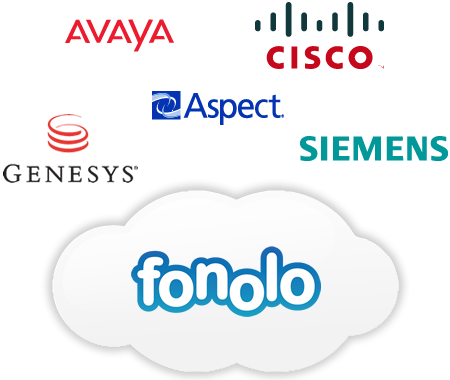 Cloud-Based vs On-Premise
The majority of call centers don't have the budget required for on-premise technology solutions, which require more time, money, and technical integration than their cloud-based counterparts.
On-premise deployment models have prevented widespread adoption of call-back technologies that improve the caller experience.
With the increasing popularity of cloud-based technology, companies are finally able to integrate best of breed contact center technology in a faster and more cost-effective manner.

Interested in Learning More?
Sign up for a 30-day trial today – it's quick and easy with no obligation!