As a contact center manager, one of your tasks is figuring out which metrics to monitor. We all know the saying "you can't manage what you don't measure". What makes this task so daunting is the sheer number of metrics to choose from: Service Level, Customer Satisfaction Scores, Abandonment Rate, First Call Resolution, Time Till Resolution, Average Speed to Answer, Occupancy Rate, Net Promoter Score… the list goes on and on.
When we covered this topic recently, we learned that companies have a variety of ways to rank the top metrics. Today's post focuses on abandonment rate and why this simple number can say a lot about your operation.
Consumer Expectations
One of the easiest ways to lose a customer is through a poor call center experience. Study after study confirms that fact. For example, a survey by YouGov showed that 76% of consumerssaid that "just one unpleasant contact center experience was likely to make them take their business elsewhere". Consumer expectations are extremely high these days and the competition is often only a click away.
The Importance of Abandonment Rate
In an environment where call center professionals are being asked to do more with less, while facing increasing call volumes, long hold times and a poor customer experience are the unfortunate consequences. It should come as no surprise that call abandonment is also on the rise (from 5% in 2003 to over 13% in 2010).
A high rate of abandoned calls also influences other metrics negatively. Each abandoned call reduces First Call Resolution (FCR) rates and, more importantly, is a bad memory for that customer. Worst of all, it may be the final straw that sends him to a competitor.
If you'd like to learn more about this topic, please download our new whitepaper, linked below.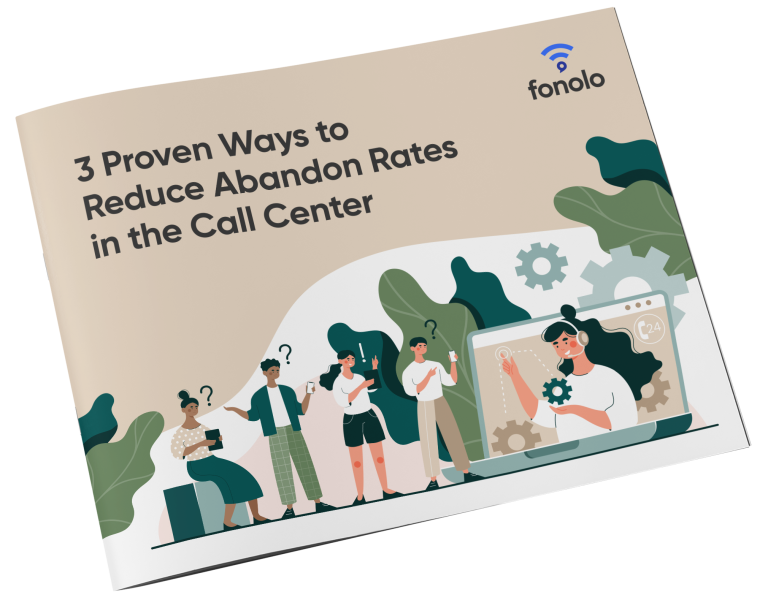 3 Proven Ways to Reduce Abandonment Rates in Your Call Center
Reducing your abandon rates has been proven to lower costs, improve customer satisfaction and deliver a better call center experience.