New in Fonolo is the ability to review your User's Portal changes from the Audit Log. This gives Admins the ability to see a breakdown of all of the changes that your Users make within the Fonolo Portal, increasing transparency, accountability, and security.
To view the Audit log, start by going to Admin (1), then click on Settings (2).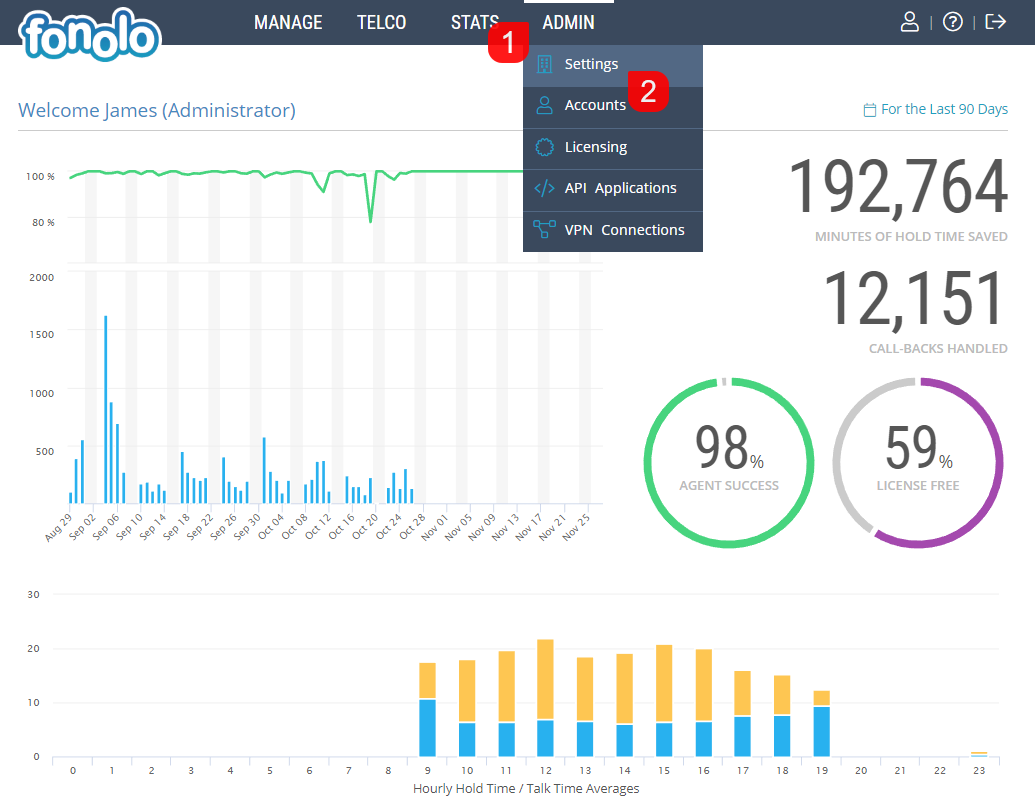 Next, click on the Audit Log tab (1).
The Audit Log gives a breakdown (1) of each change made within the Fonolo Portal. Here, you can see the date/time each change was made, the Change ID (database record of that change), who the change was made by, as well as the IP of the computer that the change was made from. The Message (2) field gives a description of the change that was made, and when clicked, will reveal the before and after of the particular change that was made. This makes it easy to see what previous settings were configured, and to revert to those settings if desired.
You can also narrow the date of the data viewed by adjusting the time range (4). This will change audit log records that are shown on the page depending on the date range you have selected. You are also able to export the data into a CSV format by clicking the 'Export Audit Logs' button (3) at the top of the page.