The customer is king, influencing the actions of even the largest corporations when it comes to customer service.
When Bank of America announced its plan to charge customers $5 / month to use their debit cards back in September 2011, the resulting backlash forced them to abandon the idea. When Netflix wanted to increase prices and split their service, their stock lost a quarter of its value in just one week.
Clearly, customers have a significant impact on business decisions that affect them. Take a closer look at this phenomenon with our latest customer service infographic.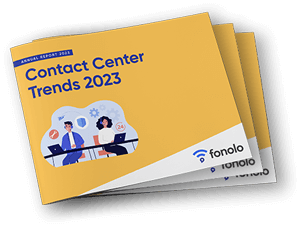 Trend Alert! Contact Center Industry Predictions for 2023
This report offers perspective on where the contact center industry stands today, plus our trend predictions for 2023.