Companies that Care Use Fonolo Call-Backs
Saving the world from bad hold music, one call at a time.


Finance
50% DECREASE IN ABANDON RATE
Fonolo saves credit union from Cisco chaos.
This $1.6B financial institution returned to using Fonolo Voice Call-Backs after their Cisco call-back system repeatedly failed, frustrating their agents and customers.
Reduced Cost-per-Call
"It's critical to us that members are more than just satisfied with their experience; they are excited. You simply can't get this result when members are waiting on hold to be serviced."
50% drop in abandon rate
"Having a call-back solution is an essential feature for any contact center. With Fonolo, we saw a reduction in our abandon rate, an increase in member satisfaction, and an upsurge in agent morale."
Secured a positive ROI in 60 days and booked $10M+ in new loans within 12 months of using Fonolo.
FSCU used call-backs to significantly cut their abandon rate, reduce AWT, and increase customer satisfaction.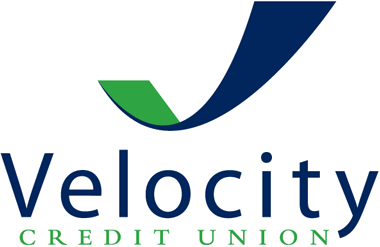 Fonolo saved Velocity from a complete overhaul of its call center while reducing abandon rate by 62% and boosting CSAT.
Slashed hold times
"The people at Fonolo are very personable and easy to do business with. They have been wonderful."
Abandonment rate cut by 37%
Fonolo is our life jacket. It helps us to provide quality service without adding headcount. And it truly was the easiest implementation of any system I've encountered in 30+ years in finance.
27 minutes of saved time per call
This credit union beat COVID call spikes with call-back technology. Find out how they lowered abandonment rates and improved member experience.
Increased Member Satisfaction
This credit union needed a way to improve their member experience. Find out how they use call-back technology to achieve their contact center goals.
Reduced Abandonment Rates by 50%
This credit union faced long hold times and high abandonment rates. Learn how call-backs improved their contact center's performance.

Insurance
13 YEARS OF HOLD TIME SAVED
In just six months of using Fonolo call-backs, this renowned insurance provider saved its customers and staff from 13 years of waiting on hold.
SIGNIFICANTLY REDUCED ABANDON RATES
Fonolo is a great partner with a great service that enhances our customers' experience.

Utilities
14% DECREASE IN COST-PER-CALL
Mobile carrier saves $680k using call-backs.
Fonolo call-backs helped this leading Australian mobile carrier realize at least $680k in annual savings by reducing mis-navigation and average handle time in its call centers.
Customer satisfaction scores at HomeAdvisor got a big boost after they installed Fonolo's Voice Call-Back solution.
Canada's largest HVAC provider saw a significant reduction in call abandon rates and increased CSat.
This municipal services provider was drowning in a flood of anxious callers. After mobilizing Fonolo, SAWS exponentially reduced hold times, improving efficiency and customer satisfaction levels.

Retail
Improved Customer Satisfaction
With the Fonolo tool, we are setting our customer up for a positive engagement — an immediate feather in our cap — and it puts us in a good position before the interaction even occurs.
Fonolo boosts post-call satisfaction scores
The most rewarding aspect of utilizing Fonolo has been our customer's reaction to the option; it's been very positive. Happy customers help increase brand loyalty and help the bottom line!

SAAS & Tech
SAVED 400K MINUTES OF HOLD-TIME A YEAR
The way to succeed is to provide an experience that sets your organization apart. Call-backs do exactly that, and customers really appreciate having the option.

Services
Reduced Average Hold Time
By adding Fonolo, we give customers the option to receive a call-back, which has allowed us to improve the customer experience enormously.
33% Decrease in Abandon Rate
Fonolo deploys in just 15 days, boosts CSat.
Agents and customers of this childcare services provider were frustrated and stressed from regular call surges until they began offering Fonolo Voice Call-Backs.

Government
Cut Abandonment Rate by 78%
ABA cuts abandonment rate by 78% with Fonolo Voice Call-Backs.
The American Bar Association was struggling with severe customer service problems but lacked the resources for a major tech upgrade. Fonolo handled all the installation and helped them improve their KPIs without creating work for the IT team.

Healthcare
Reduced Abandon Rate by 17%
Secure call-back solution reduces abandon rate by 17% in just 60 days.
To comply with strict hospital privacy and security requirements, Fonolo deployed several secure appliances, allowing all data to stay on-premise while using the convenience and efficiency of the cloud.

BPO
REDUCED COST-PER-CALL BY 8%
Fonolo completely outweighed the competition in terms of the features they offer.
50% Abandon Rates Reduction
Fonolo makes sense for us from both technical and commercial perspectives — their solution integrates with our existing systems and it's very customer friendly.
With Voice Call-Backs in place, we can service larger high-volume clients without having to worry as much about staffing levels.

Travel