Thanks to the Internet and social media, it's never been easier for your customers to share their praise – and their complaints – about your organization. All of which can have a dramatic influence on your future prospects.
Here are 3 must-see infographics which illustrate why offering a superior customer experience matters more than ever.
1. The State of Customer Service
Customers want a good customer experience! So much so that, according to Click Software, 60% of consumers will often pay more for it.
2. Customer Experience Expectations
This telecom-centric infographic from Teletech underscores a point we're keen to share: 72% of customers prefer to speak with a live person.
You can't beat the voice channel when it matters most.
 3. The Ultimate Customer Experience
Looking for a reason to improve your customer service? According to Monetate: 73% of customers would purchase more if they had a superior customer experience, while 89% would stop doing business with a company after a negative experience.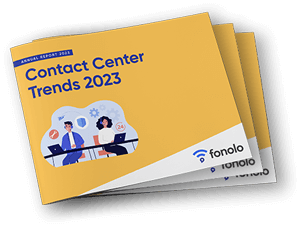 Trend Alert! Contact Center Industry Predictions for 2023
This report offers perspective on where the contact center industry stands today, plus our trend predictions for 2023.