The 4-1-1 rule applies to many aspects of a business. Most recently the theory has been used with Twitter. The rule states that for every one self-serving tweet, a brand should share four new pieces of content and one re-share. By following this, a brand's goal is to keep the conversation informative without being pushy.
This theory got the Fonolo team thinking. How can we apply such an easy and well-used rule to the customer experience? Simple…
4 Channels
The golden rule to choosing which channel is most relevant to your business is this, "be where your customers are". Consumers will choose the channels that matter most to them and your brand should be active on those channels. According to The Huffington Post, 56% of customer tweets to companies are being ignored. Either companies aren't responsive enough or they simply don't exist on those mediums. Don't be one of these companies!
In applying the 4-1-1 rule to the customer experience, we suggest you pick the top 4 channels and become masters of those domains.
---
1 Consistent Experience
Once you've established a presence on those top four channels, it's essential that you focus on consistency. There are many ways to interact with a company including social media, the web, in person, via phone, using a mobile app, etc. However, it's absolutely critical to deliver the ultimate customer experience, 100% of the time, regardless of the channel. The quality of service delivered over Twitter should be the same as service delivered over the phone. Kate Nasser said it best,
The challenge of excellence is consistency.
---
1 Bad Customer Experience, is One Too Many
70% of buying experiences are based on how the customer feels they are being treated. In fact, 55% of customers would even pay extra to guarantee better service. Your customers need to feel like more than just a number: Don't let one poor customer experience alter the perception of your brand! Your organization can be leading the pact just by following this one rule.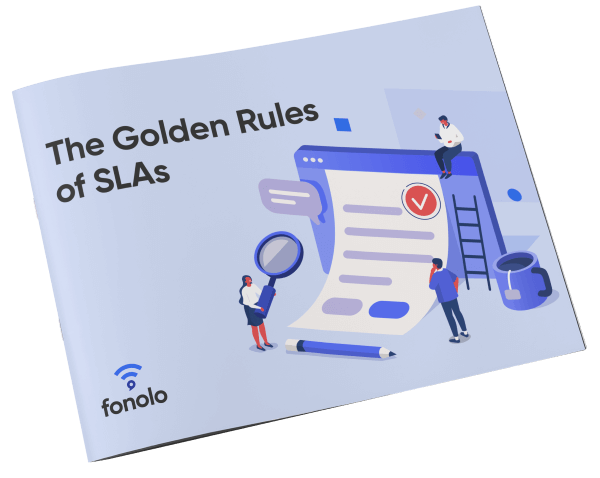 The Golden Rules of SLAs
If you're looking to quickly study up on SLAs, look no further. Download this free white paper to become an expert.