Even the best service providers experience periods of peak volume in their call center. When that happens, hold times inevitably go up and abandon rates become an issue. This is the reality for most call centers, and it can have a significant impact on the bottom line.
One of our customers, Bright Horizons Family Solutions, recently sat down with us to explain how they handled this problem, and the results were quite interesting!
Bright Horizons is a leading provider of child care services who generally delivers a high level of service to their 31,000 monthly callers. However, due to the nature of their business, their call center experiences spikes in volume on holidays and long weekends resulting in long hold times, a high number of abandoned calls, and lost revenue.
Faced with this problem, they looked at a number of solutions, which essentially boiled down to two approaches:
Staff up for peak periods, or
Implement a system to eliminate hold time.
For Bright Horizons, staffing up for these peak periods would result in the call center being overstaffed at other times, leading to higher operating costs.
It won't spoil the plot to say that they chose Fonolo's In-Call Rescue solution to help when hold times became a problem. Offering to give customers a call-back provided their callers with a great experience, while reducing the rate of abandoned calls by a whopping 33%!
For Bright Horizons, Fonolo is a cost-effective solution that allows them to deal with the problem of call volume spikes.
For a deeper dive into their story, read the case study, or watch our short video interview below.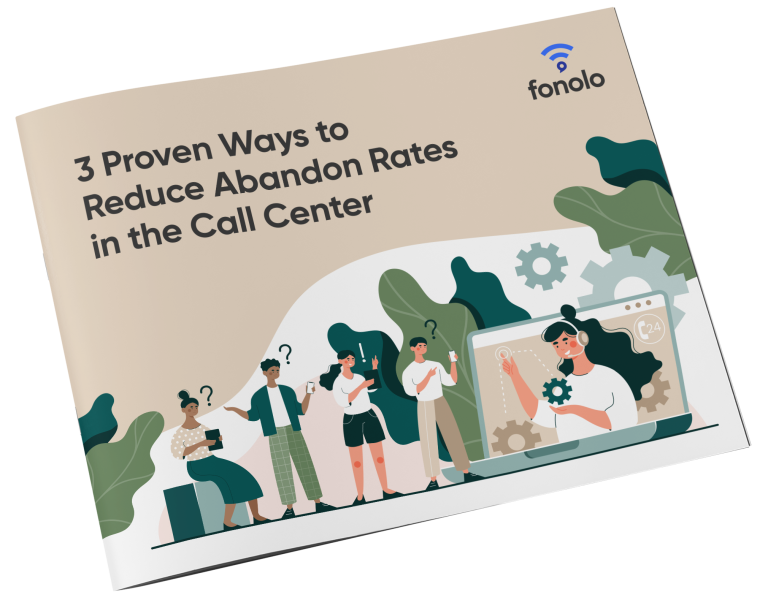 3 Proven Ways to Reduce Abandonment Rates in Your Call Center
Reducing your abandon rates has been proven to lower costs, improve customer satisfaction and deliver a better call center experience.