"There is only one boss. The Customer. And he can fire everybody in the company from the chairman on down, simply by spending his money somewhere else." – Sam Walton, Founder of Walmart and Sam's Club
All of us can recall a bad experience we've had with a business that left us dissatisfied, never to return. Customer experience (CX) can make or break a business. Even high quality products that are priced competitively won't survive without providing the right CX. Below I've listed a few of my worst experiences with company websites that had me running for the hills.
When I left my gym…                   
Going to the gym used to mean a time to unwind and release stress. However, my old gym actually caused me stress! In the digital age, my gym had fallen way behind. Unlike my friend's gyms, my gym didn't upload a weekly schedule of classes to their website and didn't allow me to make payments online. The competition clearly provided a better experience. Eventually, I resigned my membership at my local gym after their customer experience simply didn't cut it.
When I left my bank…
No one likes to wait in a long line to do anything, especially something as dull as banking. Every time I visited my former bank, I would wait at least an hour in line for service. Their online banking offerings weren't much better – the app made it extremely difficult to perform basic tasks and was slow to use because it required bank permissions for any account transfers. The bad customer experience at my former bank pushed me to end our partnership for good.
When I left my favorite store…
Even the most loyal customers can abandon their favorite store after a bad customer experience. I spent hundreds online at a clothing store that I deemed "my favorite place to shop". That came to an end once the store made a drastic change to their website, making it confusing to navigate. Previously, customers could view their purchases in a shopping cart, on a single page. The new website required shoppers to click through multiple pages to view their purchases. In addition, the website wasn't able to display the price in multiple currencies. Navigating the website became more trouble than it was worth, so I moved on to other stores.
When I left my insurance company…
When it comes to bad customer experience, this particular one takes the cake. I opened an account with a small home insurance firm and, while trying to make a payment on their website, a glitch on the site charged me almost 3 times the intended amount. It took weeks of angry phone calls between the insurance and credit card companies until the issue was resolved. Customer service reps didn't make it any easier by being rude and impatient when I asked for help. Shortly thereafter I cancelled my insurance account and moved on to a new provider.
A business may be able to attract customers, but customer experience is critical to maintaining that relationship. Give your business an edge over the competition by looking at your service through your customer's eyes. If your customers are having problems with your site, consider using platforms that work to smooth out the customer experience. Online guidance systems, like Walkme interactive online engagement platform, are becoming increasingly popular to solve these issues. So, go take care of it before your customers leave!
---
Guest Blogger: Amy Clark
Amy Clark is the Customer Success Manager at WalkMe. She is also the Lead Author & Editor of IWantItNow Blog. Amy established IWantItNow blog to create a source for news and discussion about some of the issues, challenges, news, and ideas relating to customer service, support and engagement. You can follow her @Iwantitnowblog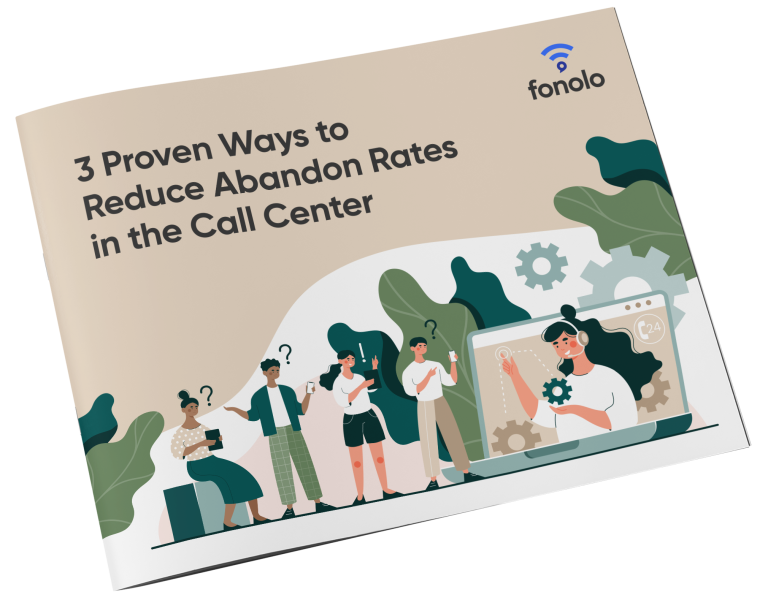 3 Proven Ways to Reduce Abandonment Rates in Your Call Center
Reducing your abandon rates has been proven to lower costs, improve customer satisfaction and deliver a better call center experience.