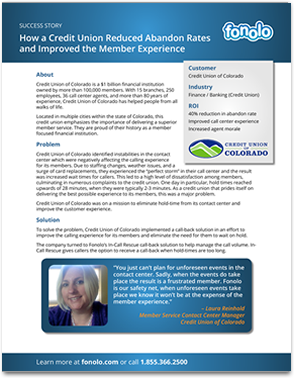 We're excited to share with you our most recent success story featuring the Credit Union of Colorado. Located in multiple cities within the state of Colorado, this credit union emphasizes the importance of delivering a superior member service.
With a proud focus on the experience, they kept a keen eye on the contact center and had identified instabilities that were negatively affecting the calling experience. Due to staffing changes, weather issues, and a surge of card replacements, they experienced the "perfect storm" in their call center and the result was increased wait times for callers. This led to a high level of dissatisfaction among members, culminating in numerous complaints to the credit union.
To solve the problem, the Credit Union of Colorado implemented a call-back solution in an effort to improve the calling experience for its members and eliminate the need for them to wait on hold. Read how Fonolo's Voice Call Backs solution led to improved member satisfaction and a 40% reduction in call abandon rate!
Interested in hearing this story live? You're in luck 🙂 Credit Union of Colorado will be our guest speaker on next week's webinar. Here's a sneak peek at the slides!
If you're eager to learn more about how Fonolo is working with credit unions you can visit this page.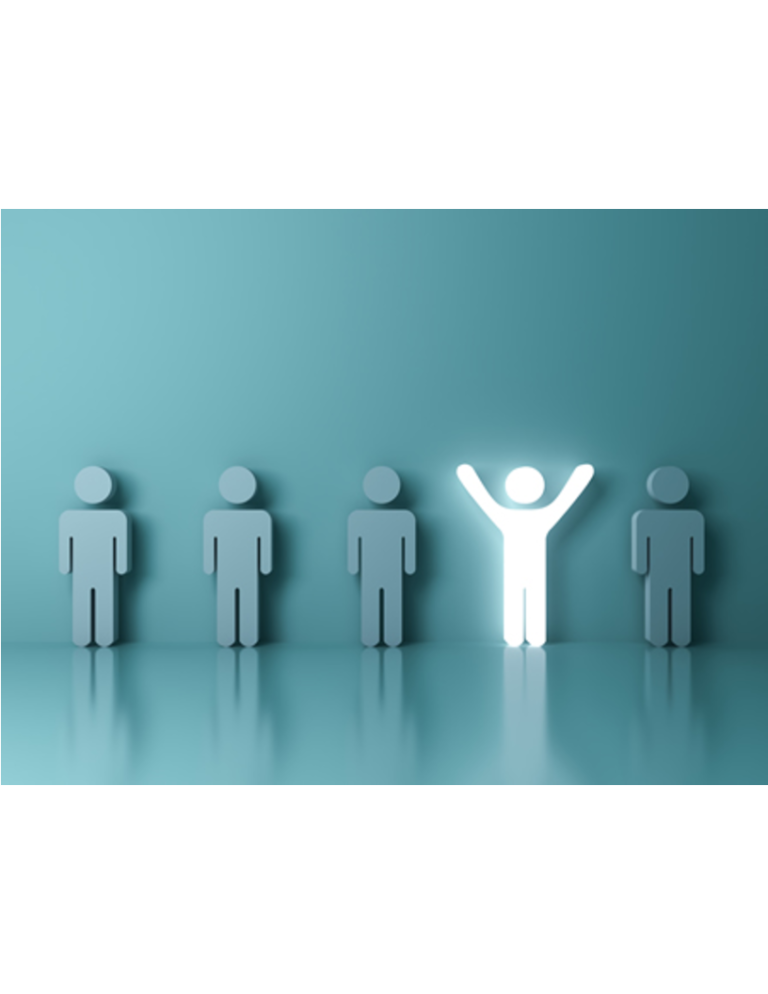 How Call-Backs Can Save Your Call Center
In this one-hour webinar you'll learn how call-backs can deliver concrete ROI for your contact center.