Business must be run at a profit, else it will die. But when anyone tries to run a business solely for profit … then the business must die as well, for it no longer has a reason for existence. – Henry Ford
Ford started out with a dream: Build a horseless carriage affordable enough for every American household. He wanted Ford Motors to be special, not just another giant, aloof institution in the marketplace. Ford dreamed of an inspired business built upon customer-first principles and propelled by innovation. As history shows us with the Ford legacy, forward-thinking businesses with inspiration as a core part of their mandates yield inspired workforce, higher employee productivity, and increased customer loyalty.
Fast forward to  2018 and you will see the majority of the world's population ordered online retail products via Amazon, streamed videos on Netflix, bought the latest iPhones, treated themselves to Dunkin' donut, or wore Nike shoes while working out. This is simply owing to the fact that the dominant majority were loyal to these household brands, and would likely purchase similar products in the future, too. It's no surprise, though: Like Ford, the aforementioned brands value innovation and customer-first principles, even if it means an increase in cost. And, most importantly, these brands invest heavily in developing customer loyalty.
What is Customer Loyalty?
When customers consistently choose your products over competitors, and aren't swayed by factors like price difference or stock availability, then they are considered loyal to your brand. This loyalty is a result of repeated positive perceived value experience with your brand, and is achieved when brands provide fulfilling experiences, products and services. Building and recognizing it is a lengthy process that can be categorized into six simple steps:
1. Awareness: The customer becomes aware of your product or service and its several offerings.
2. Research: This is when the customer researches your product or service. They begin referring to your website, online resources, and marketing collateral. At this stage, the customer becomes more knowledgeable about your products and considers making a purchase.
3. Buy: In this vital step, your customer purchases your products or services.
4. Use: The customer finally uses your products or services.
5. Repeat: The customer returns to make subsequent purchases of your products or services.
7. Refer: In this last stage, the customer begins referring your products or services to friends and family.
It sounds straightforward enough, but to build loyalty you must embrace some thoughtful strategies that will keep the customer invested in your brand. Here are some tried, tested and true strategies that have successfully resulted in maintaining and growing a loyal customer base. What most of them have in common is a) a little heart; and b) inspiration.
Communicate to Forge Strong Customer Relationships
Interacting with customers only when they purchase your products or services or when they are in dire need of your support doesn't forge meaningful, ongoing relationships. So, it is imperative that your brand takes the time to get to know your customers well. Get acquainted with their likes, dislikes, expectations, and desires. Learn important dates in their lives such as birthdays and anniversaries (including those of their significant others and kids) and extend your gratitude on these occasions with a coupon (or at least offer a personalized greeting). If you celebrate these special occasions, your customers will know how special they are to your brand. Personalized communication will draw them closer and aid in making them loyal to you over your competitors.
Empower with Convenience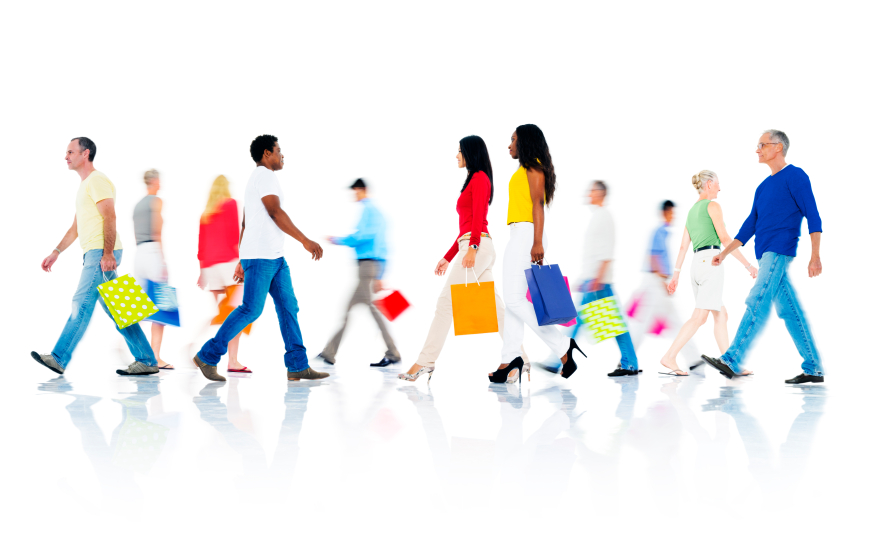 Make the customer experience simple and fast. For instance, a speedy, streamlined checkout process creates a good impression in the mind of consumers and keeps them coming back for more purchases. Today, multiple interfaces that answer customer queries are becoming increasingly popular (i.e. social media channels, customer portals, website support centres, or on-site support). These interfaces have something in common: They can answer specific queries from customers, rather than forcing them to navigate through a maze of IVR or FAQ menus. These swift customer support solutions make a good impression and go a long way in making customers stick with your brand.
Focus on Strong Incentives
A great customer retention strategy? Incentives. Key to devising a strong incentive program is clearly identifying the motivation, ability and trigger points of customers and then providing suitable rewards. For example, retail brands Banana Republic and H&M offer coupons upon either registration, first purchase, or referral. Some companies also offer 'nudge' coupons to customers who abandon items in their online carts. Especially if promoted on social channels, an efficient incentive program can generate customer interactions that propel repeat business.
Remember the Human Touch
Today's customers expect personalized and consistently good experiences across every channel. A study by Calabrio suggests that it is a blend of automated and meaningful humane experiences that ultimately drive loyalty. Customers have a strong need to feel heard and thus respond better to an empathetic human voice than to an automated beep. Thus, in order to enjoy longstanding customer loyalty, brands need to develop an emotional bond with customers. Building such a bond is possible only by involving a greater degree of the human element in existing customer service processes.These proven strategies will lead your brand to the head of the pack.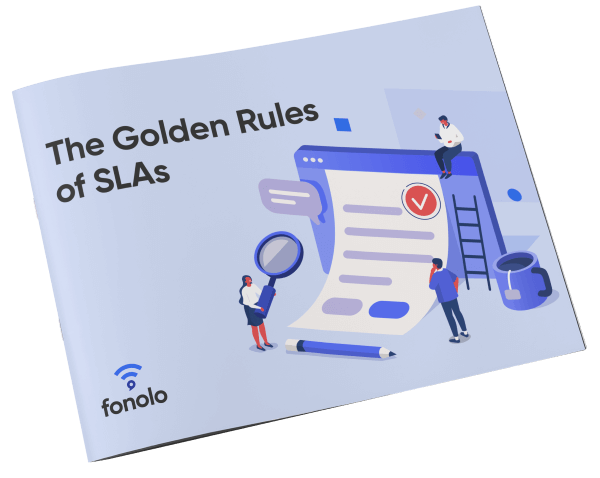 The Golden Rules of SLAs
If you're looking to quickly study up on SLAs, look no further. Download this free white paper to become an expert.