By every measure, the tech scene in Toronto is exploding. Venture capital (VC) investment is hitting new records. The pace of start-up activity is very high. Lately, it seems like all the major tech companies have announced a new office or a major investment in the city.
While we all cheer for our city to succeed, this ramp-up does have a downside. And, for start-ups and smaller tech companies, it can be a mixed blessing.
Tougher Hiring Now
It's been hard to keep up with all the announcements of major investments in Toronto, including those of Microsoft, Intel, Uber, Slack, and Shopify. Each company's plans are slightly different but they all have one factor in common: They will be hiring more people. This means that competition for talent will get tougher.
Smaller companies, without the brand-name recognition and some of the classic perks, will have to work harder to get quality people on staff. I can vouch for this first-hand: As we've been ramping up our own head-count at Fonolo (we are doubling the team this year), we've definitely felt this force.
Shopify CEO Tobi Lutke warned about some of this downside in the Financial Post last week, suggesting that "many [large US companies] … poach the country's top talent, causing salaries to increase, but making it difficult for smaller Canadian companies to compete."
A countervailing force might be that unhappiness with US politics might be driving some talent up north. In American tech workers are still flocking to Canadian start-ups post-election. Business Insider wrote: "According to a new qualitative survey of 43 high-growth Canadian start-ups, Donald Trump's election victory last November sparked a surge of immigration to Toronto among US-based engineers and tech entrepreneurs." (This was published over a year ago; I haven't seen any follow-up, but would love to hear about if anyone has seen this first-hand.)
Deeper Talent Pool Later
While there may be hiring pains now, down the road there will be a huge upside via a deeper talent pool. The people hired today by the new tech giants coming to town will eventually become experienced mid-level and senior-level talent. Some will hit a career ceiling and not want to move to their company's US headquarters. Some will tire of being part of a large corporation. Whatever the case, this new talent pool will be a gold mine for Toronto's small- and mid-size companies to reach a new level of growth.
Ending on a positive note, superstar VC Brad Feld cheered on Canada in this great post: Canada Is Going To Be The Next, Great, Entrepreneurial Tech Country.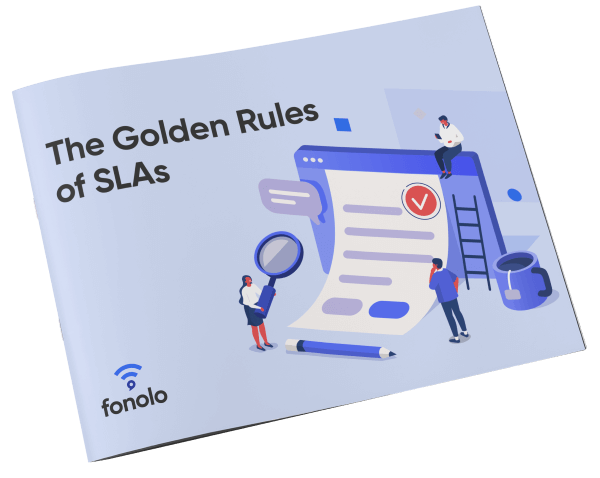 The Golden Rules of SLAs
If you're looking to quickly study up on SLAs, look no further. Download this free white paper to become an expert.