Consumers love to communicate with each other over text channels and, according to recent studies, they are eager to use this mode of communication to interact with businesses. There are three main forms of text-based communication battling for the future: Messaging, chat, and texting.
1. Messaging 
With a very high adoption rate, it's no surprise that messaging apps have scored billions of steady users. Originally preferred for person-to-person communication, the past few years have seen a surge of B2C communication via messaging channels (Facebook Messenger, WhatsApp, WeChat, etc.). The channel is shared with other companies using the same messaging platform and there is no per-interaction cost associated (as is the case with a customer call or chat). These apps provide a terrific conversational experience, having been optimized by years of consumer usage and grown with long-term investment from their parent companies. However, the downside of messaging is that consumers must have the relevant app installed, and an associated account set up.
2. Chat
Web-based chat has been in the channel mix for over 20 years now, and is a well-established part of the landscape. To differentiate it from "messaging", remember that "chat" is an owned channel the control and security of this medium lies with the company that purchased it. Unfortunately, "chat" faces uptake woes and the adoption rate is particularly low in the mobile context.
3. Texting
The main strength of SMS is its universality. Every phone in operation today (even "non-smart" ones) have SMS capability. SMS also has open rates as high as 98%. If a company implements a strong SMS communication strategy and follows some rules (seeking permission prior to texting, providing an easy opt-out, responding promptly, etc.), then it can deliver great customer service and build a lasting and loyal customer base. However, sectors that deal with sensitive customer information (such as government, healthcare, or finance) are wary of making Facebook, Apple or Google a messaging pathway for their users.
So: How will this battle play out?
Join the informative panel discussion on Thursday, November 29th at 2:00 PM ET/ 11:00 AM PT for the live Q&A. You'll have the opportunity to tap into the minds of experts. Tweet your comments and questions to @Fonolo with hashtag #CSBattle, or comment on our conversation streaming live on YouTube.
We'll talk about:
Impact of Messages on Customer Service
Importance of Chat
Implications of Engaging through Text
Plus so Much More!
Who should attend:
VPs & Directors of Contact Centers
VPs & Directors of Customer Service
VPs & Directors of Web/Social Media
VPs & Directors of Customer Experience
The Panelists
CTO
Thomas is an expert in the design of innovative new communications services, particularly in the application of modern Web technologies to extend traditional telecom infrastructures.
Twitter: @howethomas
Tobias Goebel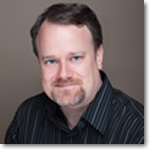 Vice President Product Marketing
Tobias has over 15 years of experience in customer care technology and the contact center industry with roles spanning engineering, consulting, pre-sales engineering, and product management/marketing.
Twitter: @tpgoebel
Vice President Product
Roland Selmer is VP of CPaaS Product Management at Vonage. He leads product management for Nexmo, the Vonage API Platform. He has vast experience around building products for various startups and Telcos, mainly in the communications space.
Twitter: @rolandflyboy
CEO
As a thought leader, innovator, and the CEO of Fonolo, Shai Berger is on a clear mission to educate the call center industry on how to improve the customer experience.
Twitter: @shaiberger