If there is one modern-day company that is re-inventing the ropes of customer experience, it's Glossier. Having completely shattered the standards of how to run a beauty business, Glossier continues to be the fastest growing beauty company that is predominantly focused on e-commerce.
It's not surprising: One of the brand's differentiators is its customer service offering. In fact, most businesses could learn from Glossier's customer service structure as they leverage a modern approach to customer support, which promotes overall brand success. Glossier proves that it's possible to innovate in the realm of customer service. Here are some insights into their successful, unique approach.
They're not a customer service team … They're the gTeam.
Glossier's customer service team is not just any group of customer service specialists – they're a high-energy department classified as the "gTeam" and they have redefined their job to better fit Glossier's business model. The gTeam prefers to call themselves a customer experience team, and they focus on delivering the brand values and voice in every interaction with their customers. But what makes the gTeam so special? They effortlessly craft an intersection between customer feedback, customer experience, product developmen,t and overall marketing. This team does not function in a segregated environment – in fact, they're heavily involved in decisions made by other departments of the business (ones that lead to increased conversion rates).
They treat their customers like their friends.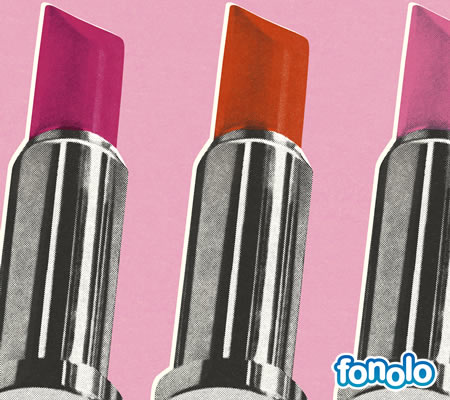 Glossier leverages their customers unlike any other brand. They treat customers like friends, with which they converse in an overly "cool" and friendly tone. They are also known to publish real customer stories on their website and marketing assets, and they even showcase customer faces on billboards. In addition to this, they allow some loyal customers to become brand reps on social media (a genius marketing tactic that isn't quite as painstaking as influencer marketing). Their treatment of customers drives brand loyalty and a nurtures a cult following.
They love their job (and you can tell).
They LIKE to talk to their customers; they don't treat it like a chore; and they go above-and-beyond to handle customer requests. Glossier has made the news on multiple occasions for providing heart-warming customer service experiences. Most notably, during the Southern California Thomas Fire in 2017, a customer messaged Glossier letting them know that their balm helped heal their dry skin and was a must-have during this tragic time. Glossier kept in touch with the customer (just like a friend) to stay updated on the customer's whereabouts and safety. When the customers' family returned home after the fire, Glossier sent them a care package with generous amounts of their balms and other goodies. This, and many other customer-related stories, are what position Glossier ahead in the cosmetics game. They do not try to limit the amount of customer interactions they receive; in fact, they open up new avenues to interact with customers. The gTeam is even known to make use of FaceTime – an unheard-of concept in the customer experience world.
The gTeam helps other departments in the business.
One of the greatest benefits of the established gTeam is how much they contribute to the product development and marketing departments. Since the gTeam is consistently browsing all their channels (social media, their website, e-mail, and more) for customer feedback and concerns, they relay these concerns to product development and marketing teams for further action. When Glossier launched an eye cream this summer, they posted a screenshot of a tweet made by a fan hoping that the company would launch an eye cream by 2019. They used this tweet to announce the launch of a new product: Bubblewrap. It's apparent that every move that the brand makes is associated with a customer demand that the gTeam is responsible for relaying. As Glossier added more products to their line throughout the years, the gTeam was able to inform the marketing team about what kinds of content customers wanted to see (i.e., images of product texture and swatches). Since the beginning, the gTeam has been responsible for making customers feel valued and heard. They have allowed their followers, customers, and subscribers to feel like a part of a community unlike most brand / customer relationships.
Glossier proves its possible to innovate in the area of customer service and experience – a key piece of its success? Engagement with customers, in a truly personalized way.
Are there other retail brands that are innovating in the same way? Let us know by commenting below!
Discover the Contact Center Trends That Matter in 2024
Dig into industry trends and discover the changes that matter to your business in the year ahead.