The rapid rise of the smartphone is hardly news anymore. But to refocus your attention on just how dramatic it is, here is a video illustrating Android activations over the last few years. ("Activation" is the first time an Android-powered smartphone contacts the network.)
Credits: Android Developer via Android Central.
For a more academic view, consider the chart below. It was compiled from data presented by Morgan Stanley's Mary Meeker in late 2009:
For Fonolo, this trend is continuing to affirm our belief that smartphones will drive the evolution of the call center experience, and more specifically that "The future of the call center is a visual interface".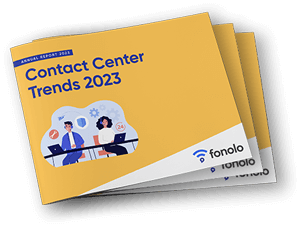 Trend Alert! Contact Center Industry Predictions for 2023
This report offers perspective on where the contact center industry stands today, plus our trend predictions for 2023.