ITEXPO East 2012 caught up with Shai Berger, Fonolo's CEO, to discuss the breakthrough concept of cloud-based virtual queuing and "The End Of The Hold As We Know It".  Shai also announced radical pricing for advanced voice call-backs and virtual queuing, making it attainable for any sized contact center to implement.
[VIDEO REMOVED]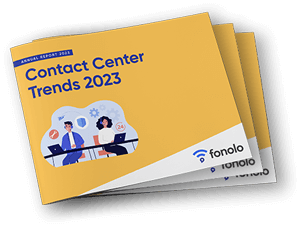 Trend Alert! Contact Center Industry Predictions for 2023
This report offers perspective on where the contact center industry stands today, plus our trend predictions for 2023.