Very exciting news today at Fonolo. As we continue to be recognized as industry trailblazers, we are listed as a solution provider in "The US Contact Center Decision Maker's Guide 2012"  by ContactBabel. The informative 300-page report takes an in-depth look at the performance, operations, technology and HR aspects of US contact center operations.
If you're involved in the contact center industry, this really is a must-read. The report examines six of the major pain points impacting the contact centers, data relevant to each area, and specific solutions to solve these issues.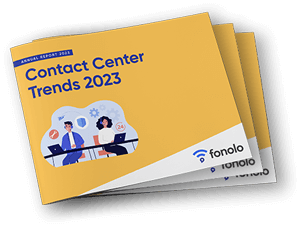 Trend Alert! Contact Center Industry Predictions for 2023
This report offers perspective on where the contact center industry stands today, plus our trend predictions for 2023.