As summer draws to a close, students everywhere prepare for a new school term. For many, back-to-school means new memories, challenges and … hold time!
According to onholdwith.com (a site that tracks complaints from Twitter users stuck on hold), some of the worst recent offenders are universities and companies that provide educational services.
Don't Forget to Do Your Homework
To most of us, the increase in call volume at the start of a semester doesn't come as a surprise, nor does the decrease in the level of customer service provided by schools. However, the poor customer experience costs these organizations in terms of the financial impact to their call center and damage done to their brand.
Complaints run from what you might expect:
To the truly hilarious:
At the Top of their Class
Luckily for students everywhere, there is a better way. Many educational institutions are discovering that they can replace hold-time with a call-back, improving the customer experience while decreasing their telco costs and smoothing out call volume.
I'm thrilled to say that recently both the University of Southern California and the University of British Columbia have joined our growing customer base by adding call-backs to their call centers.
And with that, class dismissed!
About onholdwith.com
This site catalogs and publishes tweets from people (and students!) waiting on hold and alerts offending companies – ultimately giving consumers a voice.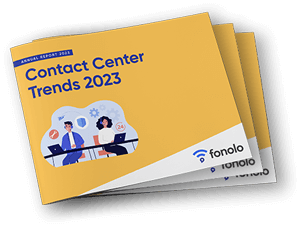 Trend Alert! Contact Center Industry Predictions for 2023
This report offers perspective on where the contact center industry stands today, plus our trend predictions for 2023.