As we approach the final month of the year, attention rapidly turns to next year's plans. Trends and predictions for 2014 will be the focus for most, if not all, service organizations. Many fundamental changes have occurred in the customer service space and one of the biggest has been the revolution in multi-channel customer service.
Providing customers with channel choices is no longer a 'nice-to-have', but rather an expectation. With 88% of all organizations delivering a multi-channel service experience, the differentiating factor will now be in the quality of those interactions.
With the proliferation of customer support channels and the rise of consumer expectations, the new name of the game is consistency. Customers expect to enjoy the same level of service whether they're phoning a call center, sending an email, or talking with an agent over chat. It's clear that customer care is moving from cost center to competitive differentiator, and the best way to stay ahead is by understanding future expectations.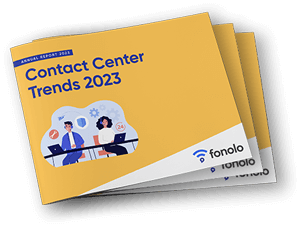 Trend Alert! Contact Center Industry Predictions for 2023
This report offers perspective on where the contact center industry stands today, plus our trend predictions for 2023.