If you work in the world of call center or customer service, you are undoubtedly very familiar with the Customer Service Satisfaction Rating, or CSAT, as it's commonly abbreviated. You're also very well versed in understanding abandon rates and how they negatively affect your call center's performance.
Like many contact centers, you may struggle with how to create a better customer experience when pushing agents to handle more calls, while making reductions in staff. Improving your CSAT Rating doesn't occur over night – it requires a fundamental focus on how your contact center interacts with customers.
How can you increase efficiency, drive down costs, and improve customer service at the same time?
In this one-hour webinar, you'll learn one proven method that can change your approach to customer service and is guaranteed to improve the customer experience. You'll hear from guest speaker Jeannie Sugaoka, Senior Vice President of Support Services, at Tech CU (Technology Credit Union), who will talk about how her company reduced call abandon rates by 37% and seized the opportunity to offer a great customer experience.
Join us on September 11th, at 2:00 PM ET / 11:00 AM PT for a live webinar and the opportunity to get all your questions answered!
We talk about:
Consumer Expectations
The Future of the Call Center
Plus so Much More!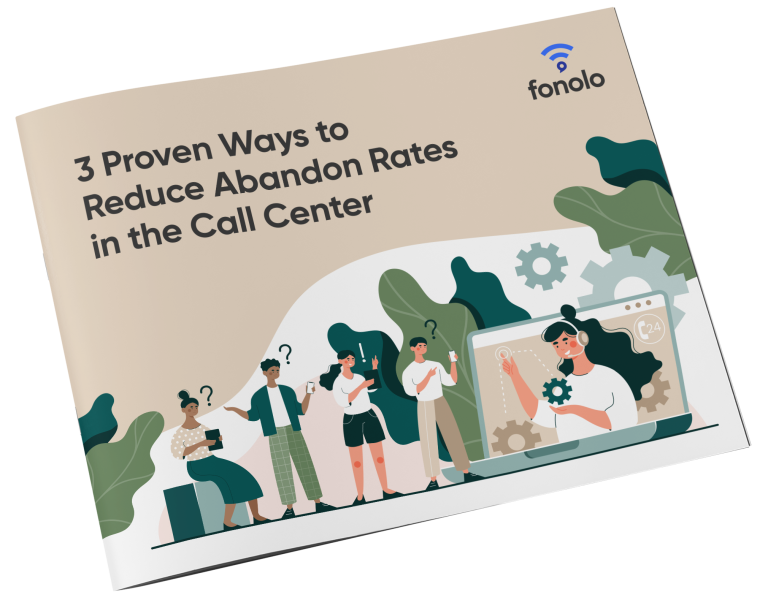 3 Proven Ways to Reduce Abandonment Rates in Your Call Center
Reducing your abandon rates has been proven to lower costs, improve customer satisfaction and deliver a better call center experience.