Businesses lose customers every day by putting them on hold. They hang up. They go elsewhere. They become frustrated and difficult to deal with. They publicly vent about it.
Onholdwith.com is a site that catalogs complaints from frustrated customers stuck on hold. It's a great resource to see how well (or poorly) companies are providing a phone-based experience. Ironically, it's often the phone companies themselves who have the worst hold times:
62% of customers will go elsewhere after a poor service experience. In an era where bad news travels at the speed of social media, just one bad experience can have lasting consequences. Just ask these folks how happy they are with their recent experience calling AT&T:

Yikes! The only thing worse than being on hold indefinitely, is being disconnected after a long wait.
It doesn't have to be like that. There are a number of effective strategies to deal with long wait times, one of the most cost-effective being the use of call-backs. Solutions like Fonolo allow companies to make more efficient use of resources, allowing them to handle more calls and improve the customer experience at the same time.
Best of all, call-backs allow you to eliminate hold-time for customers that start out on other channels, but end up on the phone. For companies that invest in self-service, why force customers to leave your online channels, only to end up on the phone, stuck on hold? Allow them to get a call-back from the web and not break the online experience.

Businesses lose customers every day by putting them on hold. Don't believe me? Take this guy's word for it.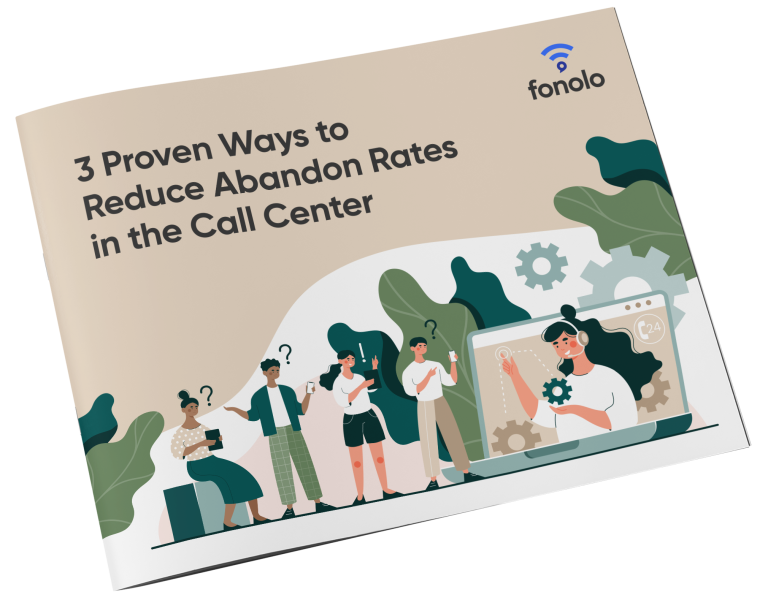 3 Proven Ways to Reduce Abandonment Rates in Your Call Center
Reducing your abandon rates has been proven to lower costs, improve customer satisfaction and deliver a better call center experience.