Our December 9th news release announced some exciting news – UMass Memorial Health Care has implemented Fonolo's call-back solution to offer an improved call center experience for its patients!
As one of the nation's most distinguished health care systems, UMass Memorial is committed to providing the best possible experience for their patients. By adding Fonolo's cloud-based call-back solution to its call center, patients can now choose to "press 1 to receive a call-back" rather than wait on hold, without losing their place in line. When their turn arrives, the patient's phone will ring and there will be a live agent on the line.
To comply with strict privacy and security requirements, UMass Memorial deployed Fonolo's turn-key Appliances, allowing all voice data to stay on-premise while still using the convenience and efficiency of the cloud.
Offering an industry leading customer experience is a top priority for us. Implementing Fonolo's call-back solution has been a definite success. In just 60 days we have seen our abandonment rates decrease by 17%. It's clear that offering a call-back option is essential to providing excellent customer service.
Brian Lofrumento
Business Analyst, Patient Access Services, UMass Memorial
According to Forrester Research, 75% of callers think the option of a call-back is "highly appealing". Fonolo's cloud-based solution is an easy and cost-effective way for contact centers to improve their performance and deliver a better call center experience.
We're thrilled to be a part of the long-term patient engagement strategy at UMass Memorial. Our mission at Fonolo is to make it easy for call centers to add features like call-backs, virtual queuing and Web Call-Backs (formerly Visual IVR) with minimal effort. The immediate delivery of results highlights the advantages of our proprietary cloud-based approach.
Shai Berger
CEO, Fonolo
UMass Memorial Health Care began offering Fonolo's call-back service to its patients in May 2014.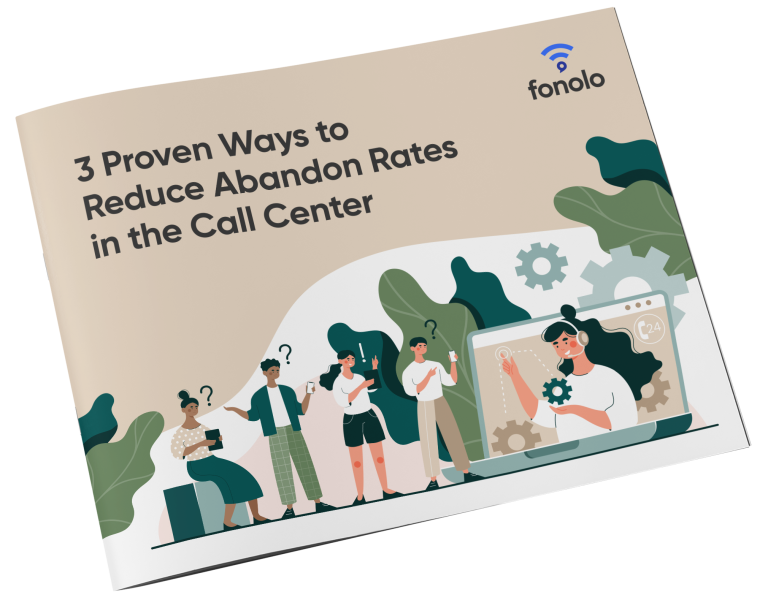 3 Proven Ways to Reduce Abandonment Rates in Your Call Center
Reducing your abandon rates has been proven to lower costs, improve customer satisfaction and deliver a better call center experience.