Did you know that 83% of online customers require some degree of customer support to complete a purchase? This has encouraged companies to utilize web self-service to improve their customer service offerings (it also saves on operating costs).
Web self-service gives customers (and employees) the opportunity to access information instantaneously, without having to contact a live agent. This means that support is accessible and readily available at all times, and information can be attained immediately without the hassle of waiting on hold or for an email response. In fact, 60% of consumers use web self-service to find answers to their questions.
Here are a few reasons why web self-service strongly benefits call centers.
Strengthening the Online User Experience
It's not hard to see the value that web self-service brings to the end user. It answers questions and concerns at the exact moment of need (the point of confusion). Even the most complex transaction can be made simple. This increases customer satisfaction and improves retention.
Agent Benefits
Web self-service is also useful in training new agents. By providing independent, real-time guidance with an internal business software system (a CRM program like Salesforce), web self-service accelerates training time and agent error. This leads to higher efficiency, improved productivity and better performance.
Improvements in Call Volume
With web self-service customers  have instant access to information, which leads to a reduction in call volume. This means that live agents can focus their time and effort on more sophisticated and complicated customer issues. The contact center can also reduce operating costs as not as many live agents are needed to serve customers.
---
Guest Blogger: Michael Taylor
Michael is the Lead Author and Editor of CRMSimplified Blog. He established the CRM blog to create a source for news and discussion about some of the issues, challenges, news, and ideas related to CRM. Connect through LinkedIn or follow the blog at @wcrmblog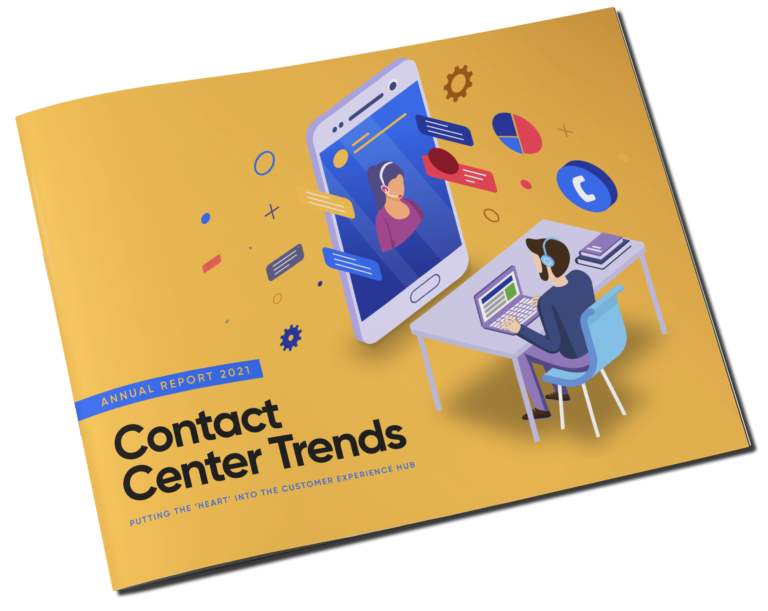 Find Out All the Contact Center Trends in 2021
Find out what trends and changes the contact center faces in 2021