When a customer phones your contact center and engages with your agents, do you know what their experience is like? All too often, agents, disengaged from their jobs, don't put their best foot forward.
Lack of engagement costs the U.S. economy $350 billion annually. Not only is this an enormous loss in productivity, it's also the root cause of employee churn. Engaged employees are 87% less likely to leave an organization than the disengaged. Could gamification be the solution we've all been waiting for?
Take a look at these 6 amazing statistics on the use of gamification and, while you're here, register for next week's LIVE panel discussion that will address the topic of gamification in more depth.
1. By 2016, gamification will be an essential element for brands to drive customer marketing and loyalty.

2. 70% of business transformation efforts fail due to lack of employee engagement.

3. According to Gartner, by the end of 2015, more than 40% of the top companies will be using gamification to transform their business operations.

4. The gamification industry is expected to grow to over $2 billion in the U.S. by 2015, according to M2 Research.

5. According to a report by Aberdeen Research, organizations that deployed gamification have seen their annual revenue grow nearly twice as fast as their peers.

6. According to Pew Research Center, 53% of people surveyed said that by 2020, the use of gamification will be widespread, while 42% predicted that, by 2020, gamification will not evolve to be a larger trend except in specific realms.
Where does your call center stand on gamification? Are you curious? Join our next panel discussion!
On-Demand Google Hangout: Gamification in the Contact Center
We talk about:
What are the pros and cons of gamification?
Is mandated play really engaging?
Are call centers adopting this form of technology?
What opportunities and challenges lie ahead?
Plus so much more!
Who should watch:
VP's & Directors of Customer Service
VP's & Directors of Contact Centers
VP's & Directors of Web/Social Media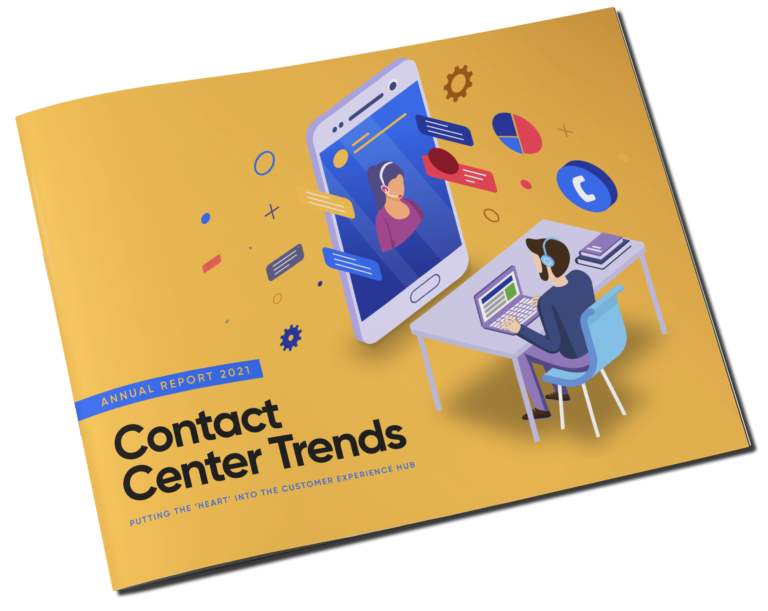 Find Out All the Contact Center Trends in 2021
Find out what trends and changes the contact center faces in 2021