Mark your calendars folks! The Credit Union Call Center Conference, October 5-7 at the Paris Hotel in Las Vegas, is just around the corner.
The Credit Union Call Center Conference is a unique opportunity to gain best practice insights from industry colleagues. Through presentations, networking sessions, workshops, and more, attendees will return to their organizations with practical tips, tools and inspiration for success.
Credit Unions frequently lead the financial services sector with high Customer Satisfaction Levels (CSAT) as they strive to provide the best possible experience for their members. In an effort to maintain satisfaction levels, a growing number of credit unions have turned to Fonolo's call-back solutions allowing members to "press 1 for a call-back", eliminating the need for them to wait on hold.
See Fonolo on the Exhibition Floor!
Stop by the Fonolo booth and learn how our call-back solutions can help you lower abandon rates, smooth out volume spikes and improve the customer experience. Fonolo is also sponsoring the networking lunch on Monday, October 5th at 12:00 PM, so be sure to catch us there as well!
See you in Las Vegas!
Providing a superior customer experience is a top priority for us. With Fonolo, we have eliminated the need for our members to wait on hold, which respects their time and improves their overall experience.

Tech CU
It was remarkable how easy it was to get the Fonolo solution up and running. We are thrilled to be offering this improved experience to our members.
1st United Services Credit Union
With Fonolo's call-back solution we saw a reduction in our abandon rate, an increase in member satisfaction and an upsurge in agent morale.
Stanford Federal Credit Union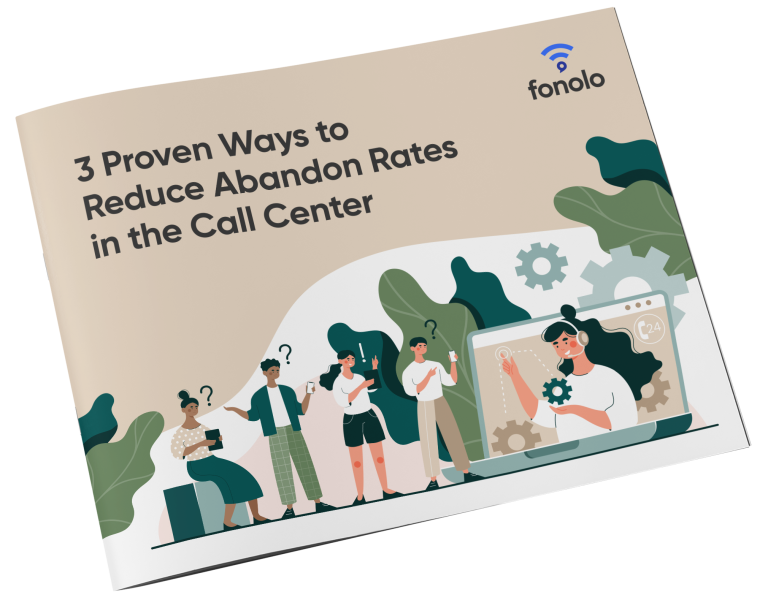 3 Proven Ways to Reduce Abandonment Rates in Your Call Center
Reducing your abandon rates has been proven to lower costs, improve customer satisfaction and deliver a better call center experience.