As a call center manager, it's important for you to understand who the most influential people are in the space.
With the sheer number of individuals talking about the contact center, and all the noise this generates, it can be really difficult to find the great ones to follow. So we've compiled a list to make it easier for you.
Congratulations to these 20 thought leaders who were selected because of their highly regarded knowledge in the contact center.
Here is the list, in alphabetical order.
Jon Arnold
Bruce Belfiore
Aphrodite Brinsmead
Keith Dawson
Lisa Durant
Donna Fluss
Paul Greenberg
Sandra Gustavsen
Ian Jacobs
Nancy Jamison
Irwin Lazar
Kate Leggett
Michael Maoz
Sheila McGee-Smith
Dave Michels
Dan Miller
Blair Pleasant
Art Rosenberg
Art Schoeller
Paul Stockford
The call center industry is blessed with a large and engaged analyst community.  Just by following their blogs and tweets, you'll get tremendous insight into the latest best practices, stats and trends!
These analysts regularly contribute and share valuable content that speaks to customer experience, customer support and the call center. Below you'll see a short profile of each analyst. Enjoy!
Stay tuned for our Top Customer Service Analysts list coming next.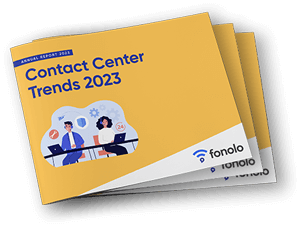 Trend Alert! Contact Center Industry Predictions for 2023
This report offers perspective on where the contact center industry stands today, plus our trend predictions for 2023.